Decriminalizing Pot in D.C. Has Strong Support
9/11/2013, 1:28 p.m.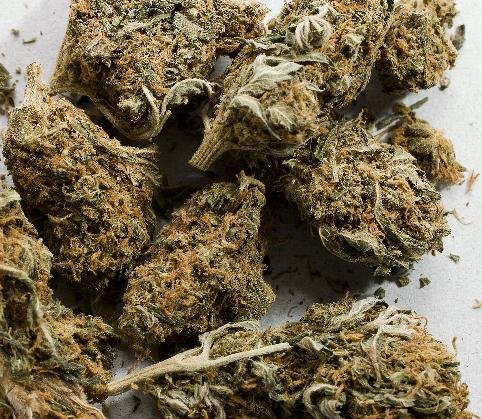 A bill to decriminalize possession of small amounts of marijuana has been introduced by a D.C. Council member and it appears that he has a large number of District residents who support his efforts.
D.C. Council member Tommy Wells (D-Ward 6) introduced the bill, "Simple Possession of Small Quantities of Marijuana Decriminalization Amendment Act of 2013" on July 10. Wells, 56, said that District residents shouldn't be penalized by the criminal justice system for a non-violent act.
"The effort to decriminalize marijuana is about removing barriers for individuals – the impact on their education, and their opportunities for employment," said Wells, who is a candidate for District mayor in 2014. "Current legal practices in the District impose a record that sticks with them for life, rather than imposing more sensible civil fines. Possession of less than one ounce will no longer be a permanent barrier to individuals seeking employment; those caught with less than one ounce will no longer have their driver's license suspended, will not be thrown out of public housing and will not have their eligibility for public assistance revoked," Wells said regarding his legislation.
Wells also said that District residents won't have their personal property seized and forfeited because they possess less than one ounce of marijuana. The Wells legislation is strongly supported by Paul Zukerberg, a noted District criminal defense attorney who ran in the April 23 special election for the at-large seat.
"I am 100 percent behind the bill," said Zukerberg, 55. "This bill will make sure that young people, particularly African Americans do not have to contend with arrests or criminal records for having small amounts of marijuana. Of course, I would discourage anyone from using or selling marijuana but it should not prevent young people from living meaningful, productive lives because of [possession] of small amounts of it."
The District of Columbia is the national leader when it comes to marijuana arrests, according to a report, "The War on Marijuana in Black and White: Billions of Dollars Wasted on Racially-Biased Arrests" released on June 4 by the American Civil Liberties Union.
The report said that District police officers made 846 such arrests per 100,000 residents in 2010 as opposed to 256 per 100,000 nationally.
The same report said that the District is among the top 10 jurisdictions in the country regarding racial disparities in marijuana arrests. However, Dorothy Lee, who lives in Southeast, disagrees with decriminalization.
"Marijuana is dangerous, even in small amounts," Lee said. "Using it will make you crazy. It messes you up mentally and eats away at brain cells the way alcohol does."
Recent polling data suggests that Lee's views on decriminalization are in the minority in the District. The Drug Policy Alliance in Northwest and the Marijuana Policy Project in Northeast, in a jointly-released April 2013 survey, found that 75 percent of District voters support decriminalizing marijuana possession and 66 percent think law enforcement resources focused on marijuana should be used elsewhere.
The survey also found that 54 percent of District residents think that drug use should be treated as a public health issue.