LETTERS TO THE EDITOR: GOP Gives Hollow Salute to MLK
9/11/2013, 3 p.m.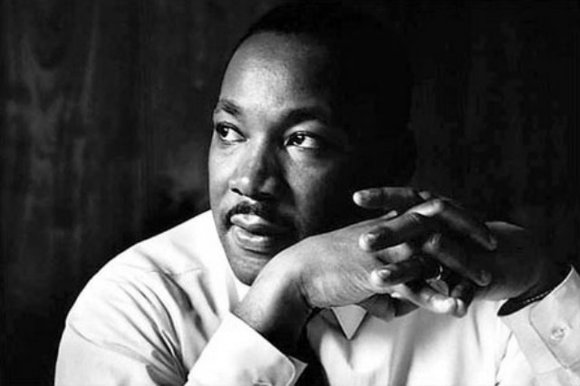 Your article by Barrington M. Salmon, "GOP Honors King, March," Sept. 5, 2013 got me to thinking. On one hand, I was very pleased to see that the GOP took the time to honor Dr. King and those who marched 50 years ago, but on the other hand, they only did it for political reasons. They say it was to show the black community that they are serious about reaching out. However, the Republican Party will never be the party of Lincoln again, so we can forget that, and blacks will never be fully accepted in the GOP, especially poor blacks.
The Democrats also tried to use the occasion for political gains, highlighting past presidents and top Democratic officials. Dr. King's message in 1963 was about social equality, justice and jobs. In 2013, we have a black man who's the president of the United States, a black man who's the attorney general, a black man sitting on the Supreme Court, and countless blacks in the hallowed halls of Congress, yet we are still marching for social equality, justice and jobs.
There's a deep underlying message here that needs to be figured out, and the answer isn't voting for someone because of his or her color. Dr. King was a prophet and he knew politics was only a short-term cure for what ails America. He knew that in order for real change to occur, America had to change its heart and soul.
James Founder
Washington, D.C.
Art Feeds the Soul!
Wonderful, wonderful, and even more wonderful! That's exactly how I felt after reading the Sept. 5, 2013 issue of The Informer. Why did reading The Informer make me feel so wonderful? It was the coverage of the arts and artists featured in that edition.
Let's start with that stunning front-page photograph of Larry Poncho Brown's artwork entitled "Profiled" and the headline, "Artists Unite!" Add the two articles by Barrington Salmon, "Exhibit Spotlights Racism, Injustice," and "KanKouran Celebrates its 30th Anniversary in Style." And, I can't forget the article by Margaret Summers, "Anacostia Playhouse Presents 'Broke-ology.'" My heart literally leapt with joy. I believe art is good for the soul and that there's nothing more positive for our minds than to read about our art and artists.
Oh yes, there is one more thing: history tells us that in every important revolutionary movement in modern civilization, art and artists have played a pivotal role.
Benjamin K. Thompson
Washington, D.C.