A Timeline of the CBC's History
9/11/2013, 3 p.m.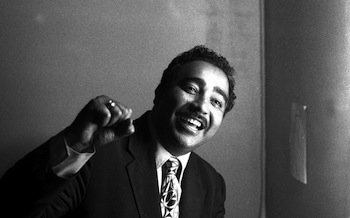 2002—Congress passed the Help America to Vote Act. This legislation sought to improve the administration of federal elections by providing assistance with the administration of certain federal election laws and programs.
September 2003—The CBC and the Fox News Channel sponsored its first Democratic presidential campaign debate in Baltimore, MD.
October 2003—Congressional Black Caucus and Fox News sponsored a Democratic Presidential Primary Debate in Detroit, MI.
2005—CBC members met with President George W. Bush to discuss the renewal of the Voting Rights Act and its Amendments, which were set to expire in 2007.
November 2005—All 42 House members of the Congressional Black Caucus (CBC) introduced HR 4197, the Hurricane Katrina Recovery, Reclamation, Restoration, Reconstruction and Reunion Act of 2005. The bill was designed to provide for the recovery of the Gulf Coast region and for the reunion of families devastated by Hurricane Katrina.
2006—CBC members co-sponsored the Fannie Lou Hamer, Rosa Parks, and Coretta Scott King Voting Rights Act Reauthorization and Amendments Act of 2006.
July 2006—The House voted overwhelmingly (390-33) to renew expiring provisions of the Voting Rights Act.
September 2006—CBCF launches the CBCF Virtual Library Project, the first and most comprehensive virtual library dedicated to recognizing the political and legislative contributions African-Americans have made in Congress.