Obama Appoints HU Professor to Lead HBCU Initiative
WI Web Staff | 9/12/2013, 6:33 p.m.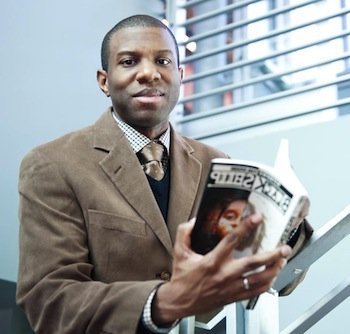 A Howard University professor has been named to President Obama's new leadership team for the White House Initiative on Historically Black Colleges and Universities.
Dr. Ivory Toldson, an associate professor of psychology at Howard and editor-in-chief of "The Journal of Negro Education," the school's quarterly academic journal, has been appointed the deputy director of the initiative.
He and Dr. George Cooper, who was named as executive director, will both start on Sept. 16.
Toldson, who spent nearly four years on the faculty at Southern University and A&M College and more than eight years at Howard University, is the driving force behind the Congressional Black Caucus Foundation's "Breaking Barriers" series.
Cooper, the former president of South Carolina State University, was a senior fellow with the American Association of State Colleges and Universities, where he reviewed key federal legislative initiatives of significance to HBCUs. He also served in administrative and faculty roles at Alabama A&M University and Tuskegee University.
He previously spent 17 years with the U.S. Department of Agriculture's National Institute of Food and Agriculture.