B. Smith to Shutter Union Station Restaurant
Company Announces New Direction for its Business in the District
WI Web Staff | 9/13/2013, 12:26 p.m.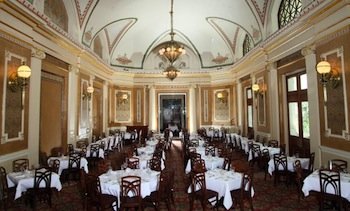 B. Smith's announced Friday it will shut down its Union Station restaurant in D.C. after 20 years in business at the bustling train station and shopping mall.
A statement from company founder Barbara "B." Smith did not say when or why the restaurant would close, but hinted at a revamped version opening elsewhere in the city at a "more contemporary, high energy 'bistro' setting" and with a more health-conscious menu.
The D.C. restaurant is one of three Smith had opened since 1986. The two other locations in New York City and in Sag Harbor, Long Island, will remain open.
"We are looking forward to new and exciting things that we can't wait to announce," Smith said.