CBCF Makes Historic Investment in Minority Banks
WI Web Staff | 9/17/2013, 5:54 p.m.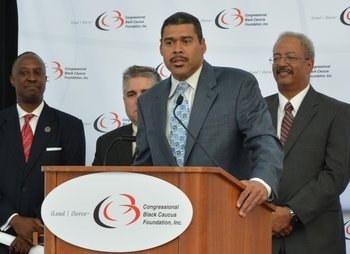 The Congressional Black Caucus Foundation, Inc. kicked off its 43rd annual Legislative Conference on Tuesday with a major announcement that it will invest $5 million in African-American banking institutions across the country.
Foundation President and CEO A. Shuanise Washington said the choice to relocate the organization's investments in African-American banks is part of a broader effort to increase the availability of loans for businesses and individuals in African-American communities.
In all, five banks from around the nation will receive $1 million each.
B. Doyle Mitchell, president of Industrial Bank in D.C., said the investment "will go a long way to provide investments in local small businesses, churches and for sensible home mortgage loans."
"We need to follow this example of reinvesting in our own financial institutions to provide us the liquidity to reinvest in our communities," Mitchell said.
The caucus is targeting banks in four regions of the country — the North, South, East and Midwest — in an attempt to achieve geographic balance in an initiative that could prove crucial in lifting the economic fortunes of black communities.