Navy Yard Victims Named
Dorothy Rowley | 9/17/2013, 9:48 a.m. | Updated on 9/17/2013, 1 p.m.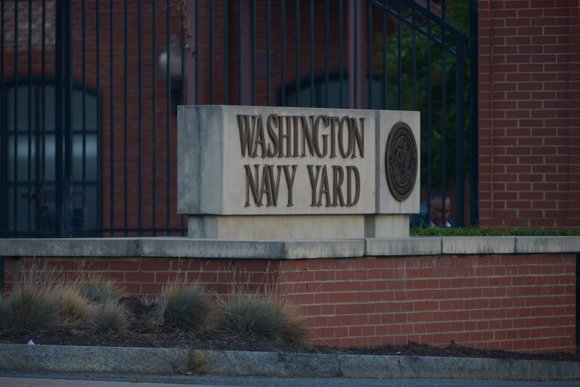 The identities of the 12 people killed in a horrific shooting spree at the Washington Navy Yard were released Tuesday, as the Yard reopened to an eerie silence.
Michael Arnold, 59; Martin Bodrog, 54; Arthur Daniels, 51; Sylvia Frasier, 53; Kathleen Gaarde, 62; John Roger Johnson, 73; Mary Knight, 51; Frank Kohler, 50; Vishnu Pandit, 61; Kenneth Bernard Proctor, 46; Gerald L. Read, 58; and Richard Michael Ridgell, 52; were killed Monday when a gunman opened fire just after 8 a.m. The suspect, Aaron Alexis, was killed during a subsequent gunbattle with police.
The identities of the remaining victims are being withheld pending notification of their next of kin. Most of the victims were career civilian workers, authorities said.
A memorial wreath was laid during a ceremony Tuesday morning at the U.S. Navy Memorial at 951 Pennsylvania Avenue NW.