Billions in Taxpayer Money Lost to Overbilling
9/18/2013, 10:53 a.m.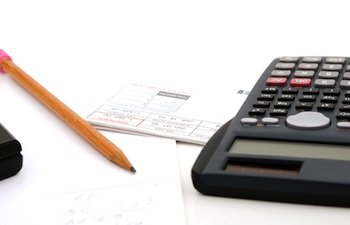 As federal, state and local governments struggle to tighten their purse strings, taxpayers and watchdog groups are up in arms over ongoing and seemingly increasing reports that contractors from coast-to-coast are bilking government agencies out of billions of dollars by overbilling.
In 2011, IT giant Oracle  agreed to pay the United States government almost $200 million to settle overbilling charges. Meanwhile, in November of last year, the Justice Department accused the well-known and trusted Gallup organization of submitting false invoices for approximately $13 million for work it conducted for FEMA. Also in 2012, SAIC agreed to pay $500 million in restitution and penalties to avoid federal prosecution after an investigation revealed over $600 million in overbilling to the City of New York for the CityTime project whose budget had ballooned from $73 million to approximately $700 million.
 
The amount SAIC overbilled on this single project alone is twelve times larger than that of all bank robberies combined, nationwide, for an entire year. While banks protect themselves from robberies with armed guards, bullet-proof glass, and sophisticated alarm and surveillance systems, government agencies have not found an effective way to protect themselves from contractual overbilling. The cost of this practice in the public sector threatens critical government investment in infrastructure, education, jobs, technology, and other essential programs as the tug-of-war for funds and resources continues in Washington. And, while the public sector is notorious for budget calamities and billing fraud, the private sector is also at risk as more companies move toward implementing telecommuting programs and the outsourcing trend continues.
According to TechCast, a leading George Washington University Think Tank, 30% of workers across industrialized countries will be telecommuting by 2019. Ipsos reports that in Latin America 25% of workers currently telecommute, and that in the Middle East and regions of Africa, the numbers are even greater. With Gartner predicting the IT outsourcing market alone will reach approximately $288 billion in 2013, the stakes are high in the public and private sectors to better manage projects and reign in opportunities for overcharging and fraud.
Finding a way to prevent overbilling hasn't been easy, but  Washington-based KMGi-- a pioneering Internet technology company whose client roster includes Google, Microsoft, CA, Boeing, Pfizer, DuPont and eBay--recently launched its TransparentBusiness application which offers what it calls "100% contractor accountability on all computer-based work."
The cloud-based solution, already in use in over 100 countries, tracks the computer-based work of contractors and telecommuters by capturing screenshots of the worker's computer every 3 minutes. Each snapshot records detailed information about the activities performed and tasks completed. The system also serves as a complete project management platform enabling companies to track time spent on each project, see detailed activity reports for each worker screenshot-by-screenshot, see keyboard activity, send invoices, and receive payments.
Implementation of TransparentBusiness increases worker productivity by 10-40%, protects from overbilling, ensures personal work is not done on-the-clock, and reduces costs by 5%-30%.
KMGi is currently offering its TransparentBusiness application at no cost to local and federal United States government agencies, while private firms can take advantage of their fully functional free trial for individuals and teams with fewer than five members. For organizations with more than five users, the first five are free, with a fee of $39 per month for each additional user.
"TransparentBusiness significantly reduces the opportunities for corporations and government agencies to be overbilled because it seamlessly tracks progress and activity in contractor jobs from start to finish," said Alex Konanykhin, KMGi's CEO. "Our goal is to save taxpayers, government agencies, and corporations billions of dollars while creating a transparent business environment that protects contractors, government, taxpayers and the private sector from overbilling theft, fraud, and oversight."
An international businessman – a citizen of Russia, Italy and Argentina - Konanykhin has been living in Washington and NoVA since 1992. His book Defiance was selected by our editors as Book of the Month in late 2006.
Konanykhin and the KMGi team aim to not only see the amount that the federal government spends in overbilling drastically reduced, but also enable companies and government entities to more efficiently manage their projects, contractor relationships, and budgets. And with TransparentBusiness, it seems like they are well on their way to doing just that.