EDUCATION BRIEFS: Blended Learning, Digital Textbooks at Several Schools
9/18/2013, 3 p.m.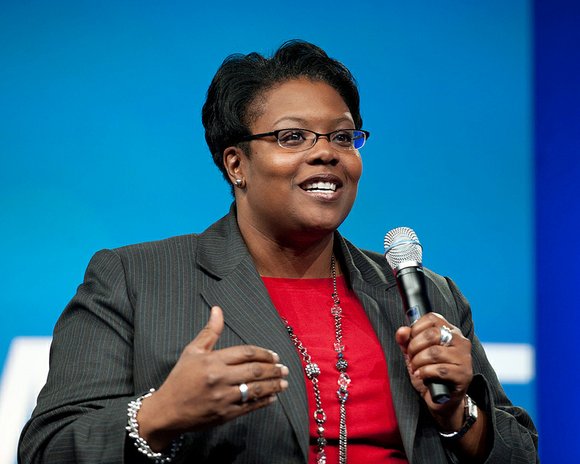 The new school year for the District's 45,000 students focuses on engaging and motivating with a rigorous academic content and the expansion of successful programs and models that are helping students achieve. They extended days of learning at some schools and the addition of arts, music, physical education and world language classes at others.
"After a school year where we saw unprecedented growth and achievement, I am thrilled to start what I am convinced will be our best school year yet," said District of Columbia Public Schools (DCPS) Chancellor Kaya Henderson. "We know what works in our schools – we're growing what has been successful and we're creating new programs to strengthen areas that need attention."
DCPS is also offering digital textbooks for science and social studies courses at five schools.
While Kramer Middle School, Ketcham and Randle-Highlands elementary schools have embraced blended learning for all core content areas, other schools are using a blended model for a significant portion of their instruction, such as math at Hart Middle School and the 9th-grade academy at Anacostia High School.
Prince George's County
Outdoor Classroom at Kenilworth Elementary
Students, their parents and special guests recently joined faculty and staff at Kenilworth Elementary School in Bowie to celebrate a new outdoor classroom. In doing so, the students gave an extra boost to the occasion with a song that invited the sunshine to come in.
The project cost $6,100 and was paid for through a fundraiser by the school's PTA and Patuxent Nursery Custom Landscaping.
The classroom, which was presented during a Sept. 6 celebration, provides a resource for teachers to reinforce, supplement and enrich the school's Common Core Curriculum.

In addition, the project supports Kenilworth's vision statement to nurture learning through artistic expression and rich extracurricular activities, by providing students a global perspective with demonstrations on the importance of habitats and conservation.
Montgomery County
Saturday School Begins Sept. 28
Registration has begun for the George B. Thomas Learning Academy, also known as Saturday School.
The program, which is located at Sligo Middle School in Silver Spring, Md., will use peer mentors to support middle and high school learning.
All Montgomery County secondary students are eligible for participation in the low-cost initiative that provides Saturday classes to help students to enhance their mastery of core academic subjects.
Classes begin on Sept. 28 and end on May 3.
Alexandria
Chinese Educators Learn about STEM Program
A group of Chinese educators visited George Washington 2 Middle School last month where they learned about science education and various Science, Technology, Engineering and Mathematics (STEM) initiatives.
George Washington 7th-grade science teacher Mary Breslin, T.C. STEM Academy science teacher Brian Markley and International Baccalaureate (IB) coordinator Emmet Rosenfeld hosted the summer delegation.
Breslin, a winner of the 2013 Presidential Innovation Award for Environmental Educators, discussed George Washington's STEM- and IB-related projects, including an organic garden and a partnership with the Alexandria Seaport Foundation.
Markley, teaching this year in the newly-formed T.C. STEM Academy at the T.C. Williams High School's Minnie Howard campus, discussed how the program will engage students and teachers in solving problems in a project-based environment.
"We look forward next year to the personal projects created by students who go through the STEM Academy," said Rosenfeld. "We also hope that this [summer's] visit [will] foster communication between our students and Chinese students this [school] year."