D.C. Political Roundup: Weaver Runs for Ward 1 Seat
9/18/2013, 3 p.m.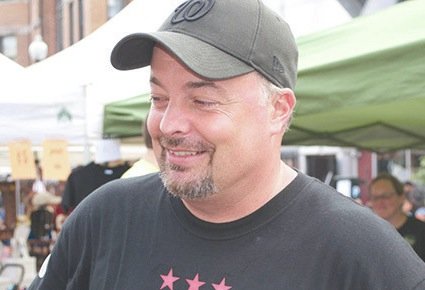 "To be frank, I do not believe that Vincent Gray ever cared about helping the people," Moten said in a chapter titled "Politricks." "All he wanted was to control the money."
He also criticizes D.C. Council members Mary Cheh (D-Ward 3), Jim Graham (D-Ward 1) and his 2012 opponent, D.C. Council member Yvette Alexander (D-Ward 7). He praises former D.C. Mayor Adrian Fenty, referring to him as a genuine but naïve politician. 
Moten is a former Democrat who joined the Republican Party out of frustration with his former party's lack of values regarding African Americans.
"I am a civil-rights Republican," he said. "I believe in freedom but I also believe in self-reliance and economic independence and not relying on public assistance. Black people need to become more self-sufficient and I strongly believe that."
Ward 8 Democrats Set to Elect Officers
The Ward 8 Democrats will hold their biennial convention to elect officers, make amendments to its bylaws and offer resolutions on pressing political issues locally and nationally on Saturday, Sept. 21 at the Imagine Public Charter School in Southeast.
The election of a new president, first and second vice president, treasurer and recording and corresponding secretaries will be one of the most important items of business during the convention.
Any registered Democrat in Ward 8 can come by to vote for whomever they feel should lead the organization from 12-2 p.m. The results of the elections will be tallied by members of the District of Columbia Democratic State Committee.