P.G. COUNTY BRIEFS: Rushern Baker Talks Navy Yard Shooting
9/18/2013, 3 p.m.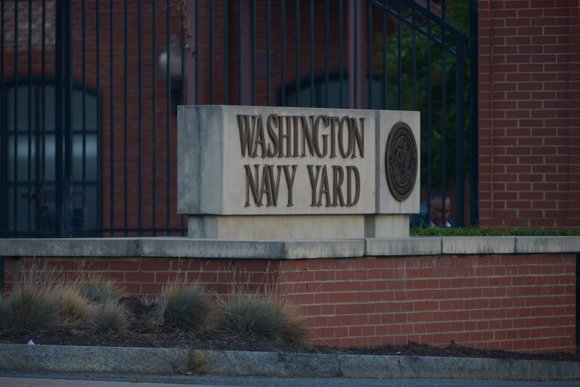 "[It] is a sad day in America as another mass shooting has tragically ended lives, disrupted families, and violated our sense of safety and security. Our thoughts and prayers go out to the families of the victims and the dedicated people of the Defense Department, other Federal government agencies, the District of Columbia government and the Metropolitan Police Department. We proudly stand in solidarity with our neighbors around the metropolitan region as we grieve the loss of those who were our residents, neighbors and friends.

"The stories, accounts and images from today's horrible event will be forever etched in our minds. As the days go by we will learn how this tragedy occurred, but we will struggle with reconciling why. Incidents like this remind us how important our fire, police and military first responders are in our lives. They work diligently to ensure that we are safe and secure while sacrificing so much to keep us out of harm's way. God bless them and their families for their unwavering commitment to the people of this region and the United States of America."​
China Delegation Visit to Explore County Government Inspection Processes
The Prince George's County Council Office of Audits and Investigations met with an 18-member delegation representing a central government agency of China, the Investment Audit and Evaluation Center of the Ministry of Finance on Friday, Sept. 13.

The meeting, held at the County Administration Building, in Council Committee Meeting Room 2027, 14741 Governor Oden Bowie Drive, in Upper Marlboro, Md., not only brought divergent cultures together, but also helped strengthen business ties between the two.
The delegation, led by Investment Audit and Evaluation Center Deputy Director General, Hou Jumming, received a presentation from County Government officials, including County Auditor David Van Dyke and Office of Audits and Investigations staff. The delegation is working toward a better understanding of the government inspection process as it relates to audit procedures in Prince George's County.

Included among the topics covered in the presentation were an overview of the Prince George's County Council Office of Audits and Investigations, audit procedures, and quality control.
This visit was presented in cooperation with the Office of the County Council, Office of the County Executive, and the Office of Community Relations.
Annual Bluebird Blues Festival at PGCC
Diunna Greenleaf heads up an impressive list of blues acts at the 21st Annual Bluebird Blues Festival on Saturday, Sept. 21 from 11 a.m. to 6 p.m. at Prince George's Community College.
Greenleaf, who is a celebrated blues artist, has enjoyed great success with such songs as "Trying to Hold On," and "Taking Chances." Attendees also will get to enjoy other live acts, music workshops, children's activities, food and crafts.

"The Bluebird Blues Festival has long provided the residents of Prince George's County with rich music, fun and activities each year," said Malverse Nicholson, Jr., chair of the Bluebird Blues Festival planning committee and dean of college life services at Prince George's Community College. "I am certain that this year's roster of amazing talent will continue that long standing tradition," he added.
Other main stage artists include blues musician Big Daddy Stallings, known for "Million Dollars;" Nathan Fox and the Upton Blues Band celebrated for "I'm All Done." Blues harmonica virtuoso, Phil Wiggins noted for "Bowling Green Rag," the Chesapeake Sheiks and The Jewels will perform on the Nap Turner Stage located in Queen Anne Fine Arts.