D.C. Mayor Gray to Host Citywide Interactive Discussion on Mental Health
WI Web Staff | 9/23/2013, 6:05 p.m.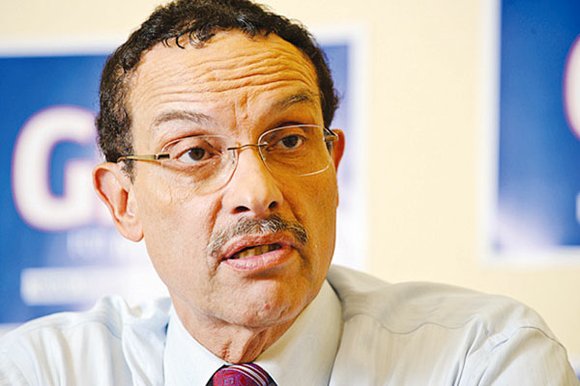 D.C. Mayor Vincent C. Gray will host a citywide discussion on mental health on Saturday, Oct. 12 at the Washington Convention Center, in response to President Obama's call for an open dialogue on the subject.
The event, which will run from 9:30 a.m. to 3:30 p.m., is part of the "Creating Community Solutions" national outreach program that aims to educate citizens about mental health issues.
The discussion in D.C. will engage hundreds of residents in small-group conversations to develop strategies to reduce the stigma associated with, and increase openness to, mental health care.
"Mental illness touches all of our communities and many of our families," Gray said. "Too often, the issue is pushed into a corner and hidden, leaving our fellow citizens to struggle in silence to care for their brothers and sisters, mothers and fathers, friends and colleagues. It's time to end that silence."
The outreach program is part of the National Dialogue on Mental Health, a nationwide initiative launched by President Obama earlier this year. The goal is to educate city residents about important mental health issues – especially those affecting youth – and to help foster collaboration and coordination among local service providers, associations, schools, community organizations and government agencies.
The D.C. event also coincides with Mental Illness Awareness Week, which runs from Oct. 6-12.
Residents may register for the conversation at http://creatingcommunitysolutions.org/event/creating-community-solutions-dc, or by mailing a completed registration form to 1050 17th Street NW, Suite 250, Washington, DC 20036. Completed forms may also be faxed to 202/775-0404.