JESSE JACKSON: Keep Hope Alive With a New War on Poverty
Jesse L. Jackson Sr., Special to The Informer | 9/23/2013, 8:57 p.m.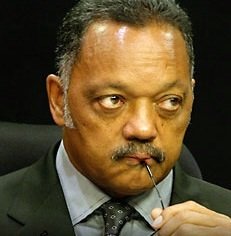 Only a couple of weeks ago, as the nation celebrated the 50th anniversary of the March on Washington, and Dr. Martin Luther King Jr.'s powerful "I Have a Dream" speech, I was reminded of the Rev. King's last birthday, in January 1968.
He combined it with work — a staff meeting, planning for the multiracial Poor People's March, where we made plans to occupy the National Mall. He spoke to us of the need to march to demand an end to the War in Vietnam and to push for a full commitment to the War on Poverty.
This week — four-and-a-half decades later — the U.S. Census Bureau reported that "the nation's official poverty rate in 2012 was 15.0 percent, which represents 46.5 million people living at or below the poverty line." That's up from 46.2 million in 2011, and translates to a poverty rate of 15 percent — one out of every seven Americans. The Census Bureau says that number includes about 16 million children and almost 4 million seniors. Is anybody listening?
The Census Bureau reported that median household income also dropped. As Reuters summarized it, "While the Standard and Poor's 500 index gained 16 percent on a total return basis last year … median household income slipped to $51,017 from of $51,100 in 2011." Is anybody listening?
Or as Bill Moyers puts it on his web site: "That number may sound familiar to anyone who remembers George H.W. Bush's first year as president. … because household income in 2012 is similar to what it was in 1989."
The Census Bureau report was released on the second anniversary of the Occupy Wall Street movement, which drove the issue of inequality in America into public debate. Unfortunately, House Republicans continue to try to head the nation the wrong way down austerity's one-way street.
Their latest act of meanness? The GOP-dominated House voted to cut $40 billion out of food stamps over the next 10 years!
The Center for American Progress (CAP) had the details: "In a party-line vote, 217 House Republicans voted to cut $40 billion from the food stamps program." In a press release titled "Reverse Robin Hood," CAP continued: "The non-partisan Congressional Budget Office estimates that Thursday's cuts will bump 3.8 million off the program next year, with an additional 2.8 million losing them each year on average over the next decade. Additionally, an estimated 210,000 children will lose access to free school lunch programs and 55,000 jobs will be lost in the first year of cuts alone."
This is not a War on Poverty, but a War on the Poor! Is anybody listening?
Perhaps not in Washington, where the collusion with Wall Street has created a 1 percent economy. As Berkeley professor Emmanuel Saez's new study shows, "the top 1 percent captured 95 percent of the income gains in the first three years of the recovery." 95 percent of the gains to the top 1 percent. That's just not right.
Here's a good example of how such outrageous greed works. Earlier this month, Vodafone agreed to sell its 45 percent stake in Verizon Wireless, to the tune of $130 billion. To quote Barron's, "As it happens, the dividend will be eligible for preferential tax treatment." Of course it will — the 1 percent writes the rules.