JESSE JACKSON: Keep Hope Alive With a New War on Poverty
Jesse L. Jackson Sr., Special to The Informer | 9/23/2013, 8:57 p.m.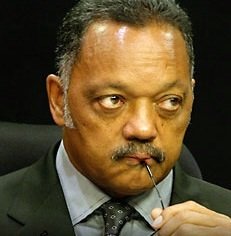 Barron's also noted: "The Vodafone group will incur only about $5 billion in U.S. taxes on the transaction, or just about 4 percent." You don't say.
Not a single African-American, Latino, or female bond firm will share in the $265 million in fees generated from the mammoth $49 billion bond offering Verizon will use to fund the cash portion of the transaction.
And the deal was government approved.
But the poor did get some good news this week. It sounds like Pope Francis has been listening, has heard the cries of the poor.
When asked what he wished for the Catholic Church, Pope Francis replied in a way that gave me great hope: " … the thing the church needs most today is the ability to heal wounds and to warm the hearts of the faithful; it needs nearness, proximity. I see the church as a field hospital after battle. … Heal the wounds, heal the wounds. … And you have to start from the ground up."
Unfortunately, as writer Steven Rosenfeld pointed out, the "House GOP didn't get the pope's memo before slashing food stamps."
These cuts must be blocked. Even better, we could honor Dr. King and the March on Washington with a new War on Poverty. Keep hope alive.
Keep up with Rev. Jackson and the work of the Rainbow PUSH Coalition at www.rainbowpush.org.