Is Media Coverage of Africa Fair & Balanced?
WI Web Staff | 9/24/2013, 3:22 p.m.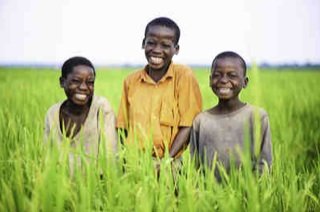 Media leaders, journalists and strategic thinkers from the United States, Africa and the African Diaspora gathered at the World Bank headquarters in D.C. to discuss the whether media coverage of Africa is fair and balanced, an issue of increased relevance amid the recent siege of the Westgate Mall in Kenya by the terrorist group Al-Shabaab.
Author and journalist Michael Deibert, who has reported from Africa since 2007 and extensively in the Democratic Republic of Congo, expressed his angst in a letter to the New York Times editor on the coverage of the Kenyan attack.
"Quite honestly, as a journalist who has reported on conflict for going on quite a number of years, I was shocked and dismayed by this," Deibert wrote on Sept. 22. "Would the New York Times run photos of blood-soaked dead white Americans after one of the many mass shootings that occur in the United States? I doubt it. That they did so after the mass killings in Nairobi yesterday is very troubling, not just to me, but also to many other journalists, academics and analysts who focus on Africa."
Deibert, a white journalist, wrote that "there are ways to depict violence so that people are not immediately recognizable to their loved ones" and that the victims "deserve some dignity in death. One can show dead bodies without showing their faces, leaving people confronted for the rest of their lives with images of their family members and other loved ones soaked in blood and torn asunder."
Deibert is representative of the various concerns expressed by 31 journalists and media leaders on Sept. 19 at the invitation-only roundtable, which was organized by Wilson Global Communications USA, the Constituency for Africa Ronald H. Brown series and the African Media Initiative of Nairobi.
"For nearly two decades, Wilson Global has been an outspoken advocate for more fair and balanced stories on Africa," said Julia Wilson, CEO and founder of Wilson Global Communications USA who lived in South Africa several years before expanding her international public relations services to Ghana and other African countries. "Our discussions were very timely, and we will continue to press forward to change perceptions. Many people believe the media has wittingly or unwittingly played a particularly debilitating role in shaping Africa's perception as the 'Dark Continent' of war, famine, disease and corruption that has severely hindered foreign direct investment, trade, and diaspora engagement. But those of us who have worked and lived in Africa, and leading economists, acknowledge that Africa continues to demonstrate success in stable governments, rising GDP, and is tapped as the new frontier for trade and investment in the 21st Century."
According to the World Bank, Africa is home to six of the world's fastest growing economies, citing the African countries of Nigeria, Ghana, Kenya, Zambia, Tanzania and the Democratic Republic of Congo. The African Development Bank also projects that most of Africa will attain lower- and middle-class majorities by 2030.

The media roundtable discussions highlighted traditional portrayals of Africa in mainstream and specialty media, and explored ways American and African media can work together as valuable resources for providing balanced news stories that reflect Africa today.
"The inclusion of a media discussion on how Africa is being portrayed in the media in this year's Ronald H. Brown African Affairs Series is long overdue and very welcome," said Melvin Foote, president of the Constituency for Africa. "It's time for Africans on the continent and in the Diaspora to tell their own story, and to take ownership of their image in the news."