Obama: U.N. Must Enforce Syrian Chemical Weapon Ban
WI Web Staff | 9/24/2013, 11:30 a.m.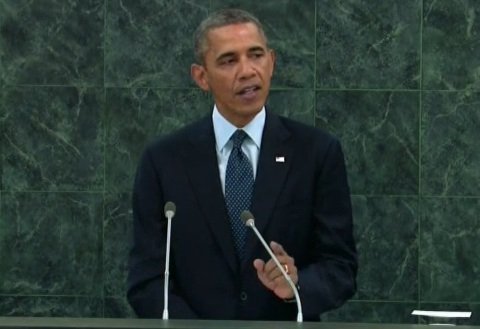 President Obama urged the United Nations Security Council on Tuesday to pass a resolution on Syria that promises "consequences" if President Bashar Assad does not relinquish his chemical weapons.
"There must be a strong Security Council resolution to verify that the Assad regime is keeping its commitments," Obama told the U.N. General Assembly. "There must be consequences if they fail to do so."
On Aug. 21, the two-year-old civil war in Syria escalated when a chemical weapons attack killed hundreds. Both Assad's regime and the rebel opposition have denied responsibility, blaming each other for the attack.
The U.S. and Russia constructed an agreement for Syria to give up its chemical weapons, though the two sides disagree on what should happen if Syria doesn't cooperate.
"If we cannot agree even on this, then it will show that the United Nations is incapable of enforcing the most basic of international laws," Obama said.