Advocacy Group Concerned about Catania Legislation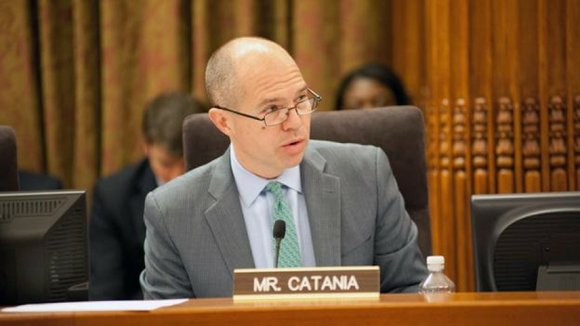 Stressing belief that in the coming months District leaders and residents will be engulfed in a formidable debate over education policy, an advocacy group led by attorney Matthew Frumin has developed a report detailing their analysis of D.C. Council member David Catania's seven-bill school reform legislation.
Among the group's chief concerns are challenges that hinder properly educating DCPS students. The group also wants adequate funding and management of schools so that students aren't frequently "either willingly or with a push," moving from school to school.

Catania, who has chaired the council's newly-revamped education committee since January, introduced the wide-ranging legislation that's currently before the 13-member council, saying the bills serve as a blueprint for the future of public education in the nation's capital. Among Catania's focus areas are funding, school accountability, assessments, facilities, parental engagement, school lotteries, and governance.
"There are parts that we're in favor of, so it's hard to say that we're against or for it, but we crafted what we think is essential in seeing where the city goes with education," Frumin said of the 22-page document. "People who have endorsed it, gave it a lot of thought," he said, adding that the endorsers went through the seven bills one-by-one, and laid out their views and concerns, then offered recommendations.
Frumin admitted however, that the most challenging part of the legislation is that it contains multiple bills.

Eboni-Rose Thompson, president of the Ward 7 Education Council, who signed the report on behalf of her organization, said that when they heard about Catania's legislation they immediately decided to get involved.
"There are seven [bills], not one," Thompson said. "At one point there were like 11 education bills before the council because our council member introduced some items and the mayor wanted the chancellor to have charter authority."
Thompson, 26, said that there exists enough difficulty in making "serious attempts" at analyzing one piece of legislation, and that as a result, members of her committee pondered how they might look at the legislation more comprehensively.
"Several of the schools that were closed were written into the legislation to be surplus [property]," she said, alluding to the facilities bill. "Because we have such a large charter population in Wards 7, 8 and probably 5, that [bill] was written for parts of the city like ours. We're the ones who are bearing the brunt of the school closures, and we're the places that when charter schools say there's a need, they approach the charter school board and say they want to locate in Ward 7 or 8," Thompson said. "But there's no kind of planning to say where they should actually locate."
Thompson also harped on the legislation's fair funding bill, saying it "cuts out" funding in areas with the greatest need.
"I don't think there's a bill written that doesn't affect Wards 7 and 8 in some way, because together, we comprise about 50 percent of DCPS's population."
Overall, the legislation has been described as the council's most aggressive effort to overhaul the District's 111 schools since 2007 when they fell under mayoral control.
Catania was not immediately available for comment, but his spokesperson Ben Young, said they've already held five hearings, hosted public meetings on the legislation in every ward and that the first two hearings were slated for a mark-up on Sept. 25.
Young said that while Frumin attended all the meetings, he didn't raise any of his group's concerns, despite agreeing for the most part, to the legislation. He also said that Catania's staff will include many of the suggestions and recommendations that were expressed at the hearings and community meetings.
"Like all processes that the council goes through, bills get amended and adjusted," Young said. "You solicit the public's input and make the changes [we] agree with, and that sometimes, [we] don't agree with it. That's just the way the process works."