DANIELS: 'Twisting Up' the New Orleans Police Brutality Case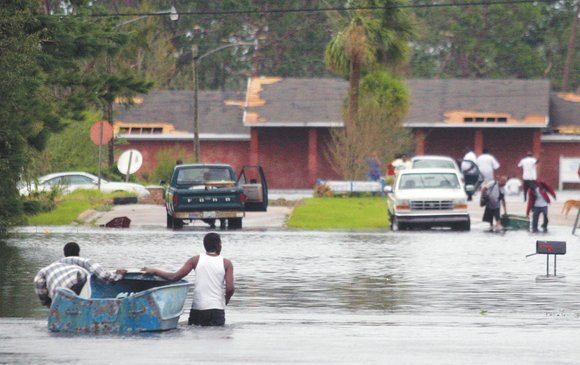 In the decision, Judge Engelhardt repeatedly expressed his dismay that the federal prosecutors, bound by specific rules regarding ethical conduct, would engage in such behavior, especially since the trial jury was not sequestered while the trial was occurring. He readily acknowledged there was no way of knowing now whether individual jurors had likely been influenced either directly or indirectly by the prosecutors' anonymous postings, and that overturning the verdicts was "indeed a bitter pill to swallow." But he declared the prosecutors' actions left him no choice: the integrity of the criminal justice system itself was at stake.
Reading the judge's persuasive ruling provokes the same sense of astonishment he clearly felt that these federal prosecutors – all three of whom had years of experience – would act this way. What did they think these anonymous posting would do?
One thing they did achieve is clear. They betrayed the families of the victims of the police rampage. The families thought they could count on the federal government to bring them a small measure of comfort for what their loved ones and they themselves have endured.
It turns out they could not. Now they will have to wait yet again for justice to be done. The words of Sherrel Johnson, James Brisette's mother, resound: "What's going to happen to the crimes [the police] committed? Are they just going to sweep that under the carpet and forget it? My son is dead. Ronald [Madison] is dead. All the others are damaged. [The police] did that to innocent people, for no reason. And now they're going to twist it all up."
Lee A. Daniels is a longtime journalist based in New York City. His latest book is "Last Chance: The Political Threat to Black America."