D.C. Resident Advocates Against Violence
Victim of Unspeakable Crime Seeks to Help Others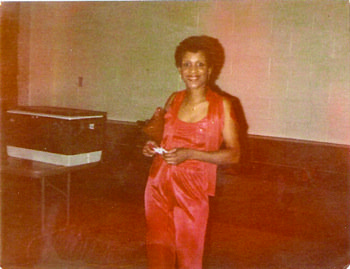 More than 57 million people in the United States ages 18 and older suffer from a form of mental illness, according to the National Coalition Against Domestic Violence in Denver, Colo. Over 50 percent of women who live with a mental illness have previously experienced some sort of trauma as physical or sexual abuse and domestic violence can cause an adverse and ripple effect on the emotional and psychological state of a survivor, coalition officials said.
Information provided by the U.S. Department of Housing and Urban Development (HUD) in Southwest, show that survivors of domestic violence face high rates of depression, sleep disturbances, anxiety, flashbacks, and other emotional distress.
Domestic violence, which costs more than $37 billion a year in law enforcement involvement, legal work, medical and mental health treatment, and lost productivity at companies, contributes to poor health for many survivors, including heart disease and, females who witness domestic violence are more vulnerable to abuse as teens and adults while, without assistance, males who witness domestic violence are far more likely to become abusers of their partners or children as adults, HUD officials said.
"I was, maybe, 4 years-old when I began to realize what was happening," said Reynaldo Leoncini, a survivor of child abuse and gang violence.
Leoncini, 49, of Silver Spring, Md., said he spent a good portion of his adult life being angry over the beatings and trauma he suffered at the hands of his stepfather. "It wasn't until years later that I was able to extricate myself from that situation. I joined a street gang; I took my frustrations and anger out on anyone who crossed my path, even those who I professed to love."
Kellibrew said as a survivor and victim advocate, he doesn't seek recognition or applause. The White House has recognized his courage by toasting him as a "Champion of Change," in 2011, and he was hand-picked by superstar entertainer, Bill Cosby, to help push the message of mental health and domestic violence survival. The two appeared together on the Oprah Winfrey show.
"If we survive violence, we can take that pain, hurt, anger and channel it to make sure that others do not have to travel the same path," Kellibrew said. "We can bounce back from adversity and restore our lives through resiliency."