Howard University to Host Conference on the Legacy of Ronald Walters
9/25/2013, 2:32 p.m.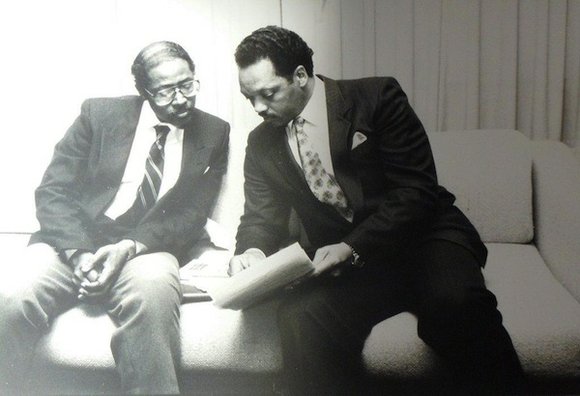 The Ronald W. Walters Leadership and Public Policy Center will hold a conference on Oct. 10-11 on the campus of Howard University to discuss the impact of Dr. Ronald Walters on the academic, policy and political worlds.
Through panel and roundtable discussions and presentations, conference participants will discuss the body of work left by Walters and focus on the implications of his work on research and scholarship, public policy, politics, civic engagement and black leadership.
His widow, Patricia Turner Walters, will participate in the conference and will speak during the luncheon session on Oct. 10. Prominent political scientists, researchers, activists and political leaders, including Dr. Michael Fauntroy, Bill Lucy, Cong. Ronald Dellums and others, will speak during the conference. A public event will be held Oct. 10 at 7 p.m. in Cramton Auditorium.
Stefanie Brown James, former outreach director for the Obama campaign and former NAACP youth director, will lead a roundtable discussion, "WWWS: What Would Walters Say?" Joining her will be radio talk show host Joe "The Black Eagle" Madison, George Curry, Dr. Michael Eric Dyson and April Ryan of the "White House Report."
The conference is being co-sponsored by a number of Howard University entities, the Joint Center for Political and Economic Studies, the National Conference of Black Political Scientists, the Congressional Black Caucus and other organizations.
"Dr. Walters left a right legacy of not just writings, but also actions designed to improve the conditions of people of African descent throughout the world," said Dr. Elsie Scott, director of the Walters Center. "Through this conference and the work of the Center, we will continue to build up his legacy and help to mold the next generation of scholar-activists."
The Center is being developed as a focal point for leadership development and public policy research and analysis related to African-American contributions to U.S. national and foreign policy, and the role of African Americans in U.S. political activity and discourse. Through seminars, conferences, symposia, visiting scholars, executive programs, internships, publications and public events, the Center will play a critical role in developing leaders; providing resources to political leaders, policy-makers and nonprofit leaders; and serving as an epicenter for policy discussion and research on issues critical to the global black community.
Walters, who died in 2010, was a Howard University professor for 25 years and a preeminent global scholar and expert on American political behavior, black politics and comparative politics. He served as a campaign manager and consultant to the Rev. Jesse Jackson during his two presidential bids and was instrumental in the creation of the Congressional Black Caucus.
For more information on the conference, go to http://www.howard.edu/walterscenter/legacyconference.htm. Questions or inquiries may be directed to 202-806-7988 or walterscenter@howard.edu.