THE RELIGION CORNER: My People Are Destroyed For the Lack of Knowledge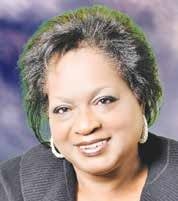 Hosea 4: 6 (KJV) My people perish from a lack of knowledge.
It is one thing to know your Bible, but it is quite another to know that Jesus Christ is Lord in your life. This week's column is to remind us of how we can miss out on our blessings when we don't take the time to study and learn; to prepare ourselves, to gain the knowledge we need to grow in life; whether that knowledge is of the Word of God, your chosen profession, or to keep up with new laws passed to help us.
One new law recently passed that can and will help 40 million Americans who've been living without health care, is the Health Care Reform Act, better known as ObamaCare. That law will take effect in just a few days, on Oct. 1. By Jan. 1, 2013, every American must have health insurance, or face fines.
It is a new Marketplace which will provide a new way to find quality health coverage. It can help if you don't have coverage; a blessing to us from God. We all know President Obama would not be President today, if he wasn't meant to be!
On Saturday, I was invited to the home of a friend and colleague from the Democratic National Committee's Women's Leadership Forum (WLF). She invited me to become a member of her fundraising team for President Obama's Presidential Campaign last year. In preparation for the 20th Anniversary of the WLF which is coming up Oct. 24-25; thank God I said yes!

She invited about 50 women leaders to a Saturday brunch at her home, and I was included. The special guest speaker was Ms. Tina Tchen, the chief-of-staff of First Lady Michelle Obama! It was really exciting to meet and hear what Tina had to say. She shared the following details about ObamaCare, and I thought it would be an excellent idea to share this new information with you. Hot off the press, and from a very reliable source. Here is what Tina told us:
"Go to www.healthcare.gov that is the website that the White House is telling you all to visit. There are many others out there, but this is the website that President Obama is asking us to follow."
She shared this…With one Marketplace application, you can learn if you can get lower costs based on your income, compare your coverage options side-by-side, and enroll.
When you use the Health Insurance Marketplace, you'll fill out an application and see all the health plans available in your area. You'll provide some information about your household size and income to find out if you can get lower costs on your monthly premiums for private insurance plans. You'll learn if you qualify for lower out-of-pocket costs.
The Marketplace will also tell you if you qualify for free or low-cost coverage available through Medicaid or the Children's Health Insurance Program (CHIP).
Most Americans will be eligible to use the Marketplace. Learn more about Marketplace eligibility. You can apply for Marketplace coverage three ways: online, by mail, or in-person with the help of a Navigator or other qualified helper. Telephone help and online chat are available 24/7 to help you complete your application. Downloadable and paper applications will be available October 1.
Open enrollment starts Oct. 1.  Plans and prices will be available then. Coverage starts as soon as Jan. 1, 2014. Open enrollment ends March 31, 2014.
Read, study and learn all you can so that you will know what your options are for health care for you and your family. The Bible tells us in the book of Hosea 4: 6 (KJV) My people perish from a lack of knowledge.
Be knowledgeable; share this information with everybody you know. It will save lives
Visit the website of Lyndia Grant at www.lyndiagrant.com, send comments to her new email, lyndiagrant@gmail.com, or call 202-518-3192.