New Report Details Black Spending Power
Nielsen, NNPA say African Americans are Major Economic Players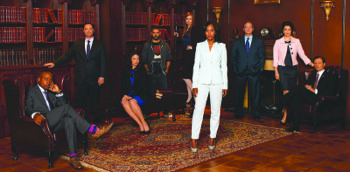 "We are more likely to read Forbes and other financial magazines," Pearson-McNeil said.
Eighty-one percent of African-American consumers believe products advertised in black media are more relevant to them, the report revealed. Yet, advertisers dedicated only 3 percent, or $2.24 billion, of the $75 billion spent with all media in 2012. Further, the study noted that advertisers erroneously believe the absence of a language barrier justifies their one-size-fits-all approach to reaching black consumers.
Black businesses, agencies and media continue to wrestle with this disparity as it's not reflective of the overall, high consumption patterns and behavioral trends of the African-American consumer, the report noted.
"So, this is where we need to flex the muscle we have financially," said Raymond Huggins, an economist from Southeast Washington, D.C.
"This is where we stand up, collectively as a people, and demand more because $1 trillion isn't anything to sneeze at and we can command corporate America's attention in a heartbeat," said Huggins, 58.
Pearson-McNeil said the report should be a tool to help awaken the conscious of the African-American consumer. "This study shows that we, as African Americans, need to be more pragmatic about how we spend every penny. We really have to understand what it is that we're doing," she said. "Nielsen can keep printing this report year after year, but nothing will change if we don't change our behavior as consumers. We need to change how we spend. We need to teach our children to be conscious consumers. Otherwise, the report isn't worth the paper it's printed on."
Additionally, Pearson-McNeil said blacks should ask themselves five questions before patronizing a business.
Those questions include, whether African Americans had to travel outside of their community to purchase a good or service and does the company they are patronizing hire African Americans to positions of authority. Also, blacks should ask themselves whether the image reflected by the company counts as positive, she said.
"Why am I willing to spend any money if any of the answers are negative? We need to communicate to people that we don't like something," Pearson-McNeil said. "Otherwise, we're given away our economic power."