RAP, Inc. to Celebrate Anniversary, Groundbreaking on Capitol Hill
WI Web Staff | 9/25/2013, 12:55 p.m.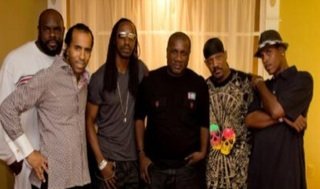 RAP, Inc., a D.C. organization dedicated to providing medical services and substance abuse treatment, will celebrate its 43rd anniversary in November with a fundraising event on Capitol Hill.
Charles Stephenson, chair of the organization's board, said the Nov. 16 event, scheduled to begin 8 p.m. at the Washington Court Hotel at 525 New Jersey Avenue NW, will be open to the public.
"RAP has been the place where mothers and fathers, sisters and brothers, uncles and aunts, nephews and nieces, friends and co-workers-loved ones all-have come to receive treatment services," Stephenson said. "We are asking everyone who knows someone who has received or needs RAP's services to support our fundraising event. Help make sure the services will be available into the future."
Located in Washington's Eckington neighborhood, the RAP campus includes a 40-bed residential treatment facility, emergency shelter and transition housing for persons living with HIV/AIDS, and an outpatient primary care clinic. The facility serves adult residents in the city, including the homeless and formerly incarcerated.
The November event will also celebrate the groundbreaking for an expansion of the treatment facility in partnership with the District's Department of Housing and Community Development. RAP will be able to serve more than 100 additional people annually once the expansion is complete.
Music will be provided by D.C. artists EU featuring Sugar Bear, and the Nasar Abadey Quartet.
Tickets for the celebration are $50 apiece and can be purchased online. Visit www.rapinc.org/events for more information.