Williams Elected to Lead Ward 8 Democrats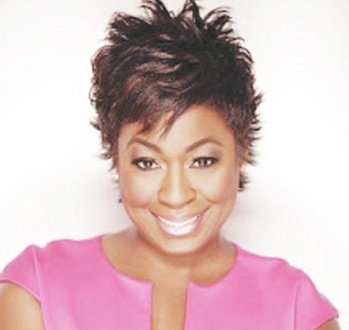 A rising star in District political circles was recently elected to one of the city's most high-profile Democratic Party ward presidencies.
Natalie Williams, an advisory neighborhood commissioner for 8A07 in Southeast, defeated two candidates to win the presidency of the Ward 8 Democrats on Sat., Sept. 21 at its biennial convention at the Imagine Public Charter School in Southeast. Williams, 43, said that she is ready to roll up her sleeves and work to promote the Democratic Party in the ward.
"Democrats in Ward 8 have a lot of work to do," Williams said. "I am going to work to unite our community. We have to get the word out about what the Democratic Party is doing."
Williams comfortably won over Derrick Colbert, an advisory neighborhood commissioner for 8C03 and political activist Angela White. In other races, Barbara Jones defeated Ronald Williams to be the first vice president, while D.C. State Board of Education member Trayon White easily won his election as second vice president.
"I am here to serve the people," White, 28, said.
The Ward 8 Democrats' new recording secretary, Theresa Kelly is joined by Delores Walker in assuming office in her role as the next corresponding secretary. Darryl Ross was uncontested in his bid for another term as treasurer.
Hundreds of Ward 8 Democrats turned out to vote in the elections. There were tables promoting the mayoral candidacies of D.C. Council members Muriel Bowser (D-Ward 4), Jack Evans (D-Ward 2) and Reta Jo Lewis.
Bowser, Evans and Lewis handed out literature and talked to residents. D.C. Council Chairman Phil Mendelson (D) also made an appearance at the event along with D.C. Council members Anita Bonds (D-At Large), Vincent Orange (D-At Large) and Tommy Wells (D-Ward 6), who is running for mayor.
Williams is the spokeswoman for the United Medical Center in Southeast and serves as its corporate secretary. A seasoned public relations professional, Williams has worked as the spokeswoman for D.C. Council member Marion Barry (D-Ward 8) and ran against Barry in 2012 for his seat in the Democratic primary.
She was later elected as a commissioner.
Williams ran for the presidency in 2011 but was defeated by the Rev. Joyce Scott. Scott resigned her position in July this year and first vice president Markus Batchelor took the reins of the organization.
Williams and her leadership team are set to be sworn in on Sat., Oct. 20, tentatively.
Williams said that the next two years will be important for the Ward 8 Democrats.
"The outgoing leadership of this organization did the very best that it could but Ward 8 is changing," she said. "Ward 8 is changing and we are young and old, Black and white; however, very few people are participating in this organization. We have over 50,000 registered Democrats in this ward and I will work to see that they are active."