D.C. Mayor Gray Nominates Phoenix's DeWitt as New CFO
WI Web Staff | 9/26/2013, 12:15 p.m.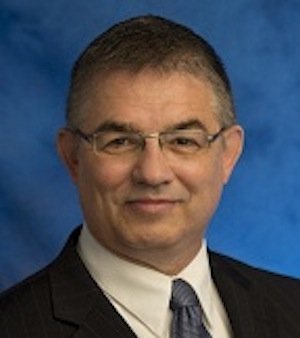 D.C. Mayor Vincent C. Gray announced Thursday that he will nominate Jeffrey S. DeWitt as the city's next chief financial officer.
DeWitt, who has been Phoenix's CFO since 2009, would head up the independent Office of the Chief Financial Officer, which works with the mayor and City Council to manage D.C.'s finances.
"After an exhaustive nationwide search, I believe we have found in Jeff DeWitt everything I'm looking for in a new chief financial officer for the District," Gray said. "He has a sterling track record in municipal finance. He has extensive experience in working with the Wall Street credit-rating agencies to maintain and improve a large city's bond ratings. He is a skilled manager and leader. And he has proven experience working collaboratively with the executive and legislative branches of government to ensure that residents are served well and served fairly."
DeWitt was one of several candidates recommended to the mayor by a search committee he appointed earlier this year. Pending approval from City Council, DeWitt will replace Natwar M. Gandhi, who is stepping down after more than a decade in the position.
"I've devoted most of my career to public service, and I'm deeply honored to begin serving the people of the nation's capital," DeWitt said. "The District of Columbia is not only nationally prominent, but also a huge fiscal success story in the recent past. I look forward to continuing and building on that legacy."
DeWitt has worked in the Phoenix Finance Department since 1994, serving in several positions before becoming CFO. He has managed the finances of a city with a $3.4 billion annual budget, nearly 15,000 employees, a $7 billion debt portfolio, and more than $2 billion in investments.
Under his leadership, Phoenix has been able to increase and maintain a AAA credit rating despite uncertain market conditions and a significant downturn that had an especially significant impact on the Phoenix area's economy and housing market.