Obama: Health Care Law is a 'Done Deal'
Senate Passes Bill to Restore Funding for Law, Avert Government Shutdown
WI Web Staff | 9/27/2013, 4:30 p.m.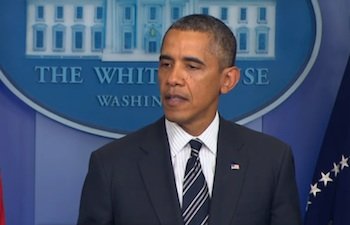 President Obama on Friday urged the House to approve the government funding bill passed by the Senate earlier in the day, warning of a possible government shutdown if a deal is not struck.
Speaking at the White House after the Senate passed the bill to temporarily avoid the shutdown, Obama said the health care law, which was passed in 2010, was a "done deal" and that a shutdown would not stop the law from being implemented next week, when it is scheduled to go into effect.
The bill passed Friday effectively beat back Texas Sen. Ted Cruz's filibuster attempt to defund the president's health care law, which was passed in 2010. The bill funds the government through Nov. 15 and continues full funding for the Affordable Care Act.
Obama said he would be happy to work with Republicans, as long as they sought to "genuinely improve the law rather than gut it, rather than delay, it rather than repeal it."
The bill, which was passed with a 54-44 party-line vote, is all but guaranteed to fail in the GOP-controlled House, where Republicans continue to push for defunding the health care law.