D.C. Fashion Week 2013 Showcases Homegrown Talent
Malonda Richard-Sia, Special to The Informer | 9/30/2013, 5:33 p.m.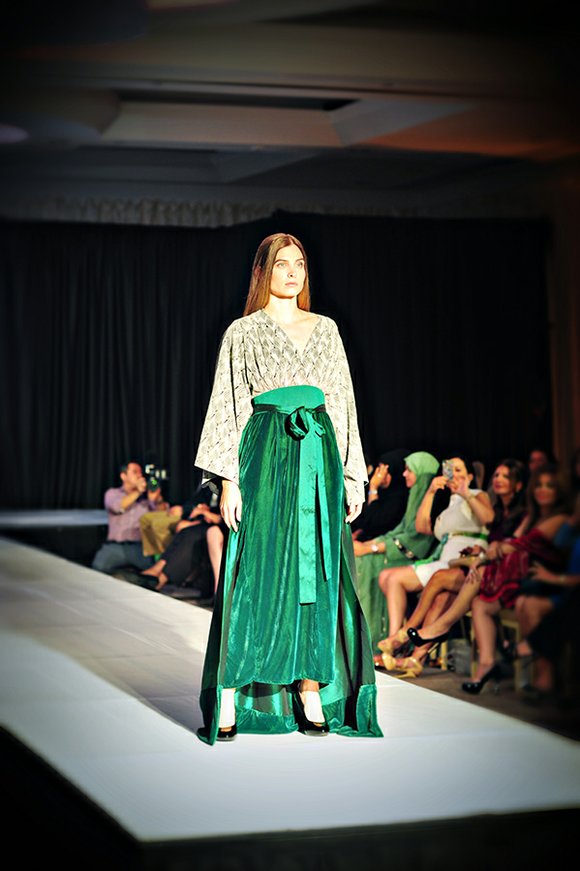 D.C. Fashion Week 2013, featuring the Spring and Summer 2014 Collections of designers from around the world, kicked off its nineteenth cycle at the Woolly Mammoth Theater, Mon., Sept. 23, with an eco-friendly designer showcase. Innovative works, including dresses made of up-cycled cork screws and dolls by Isagus Extroversions, demonstrated how ordinary materials could be transformed into extraordinary works of wearable art.
Recent Howard University graduate Michelle Gibson, of Simply L3ve, shared her love of graphic prints with her simple, but sophisticated pieces designed to meet the fashionista in any woman. Gibson debuted her collection earlier this month at New York Fashion Week and it was received equally well in D.C.
"Gibson's eye for detail is amazing. She understands that real women need to be able to transition from day to evening, sometimes to after-hours meetings and need wardrobes that are fluid enough to meet those demands," said Jocelyn Marley, 30. "In an 'I'm every woman world, Gibson knows how to meet a tremendous need."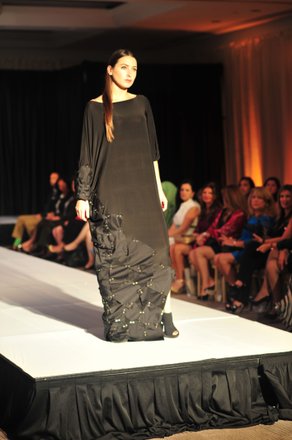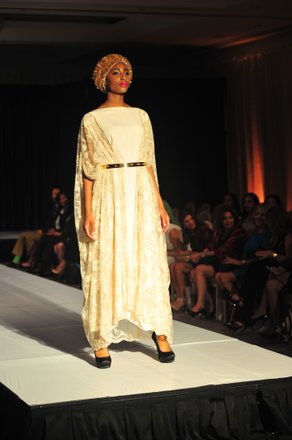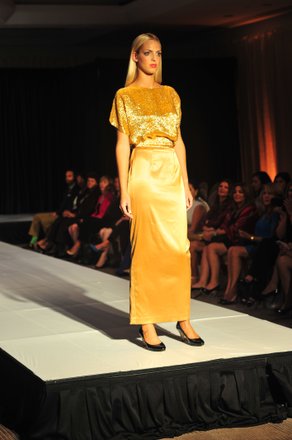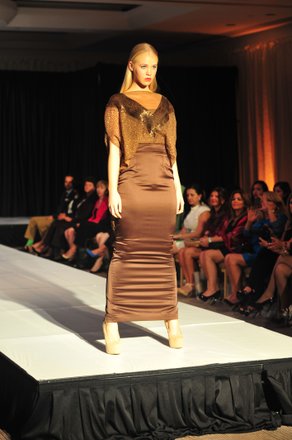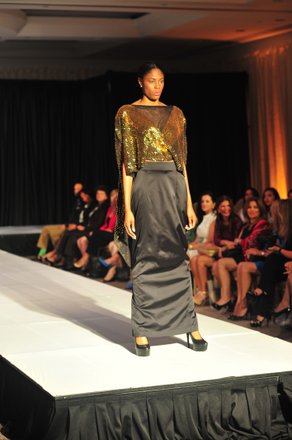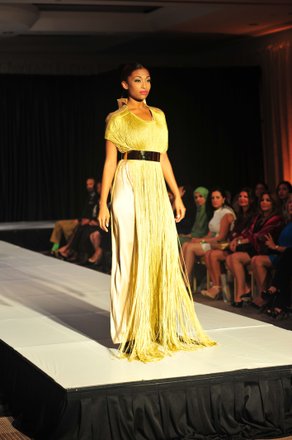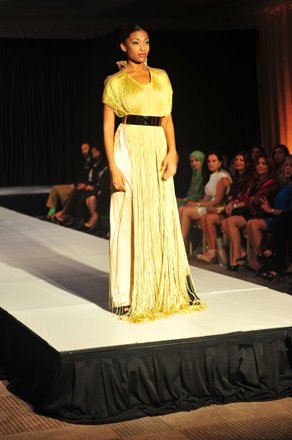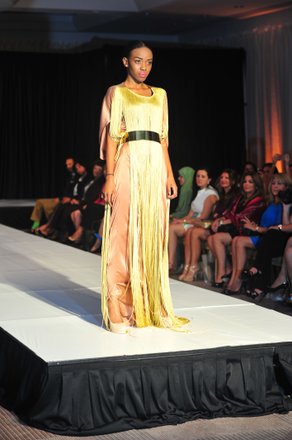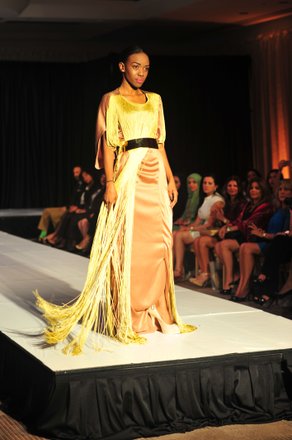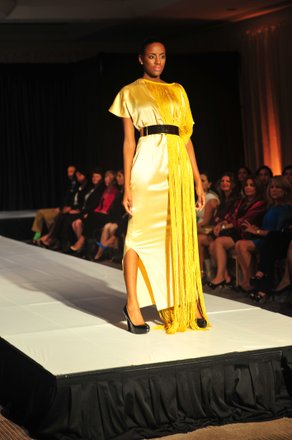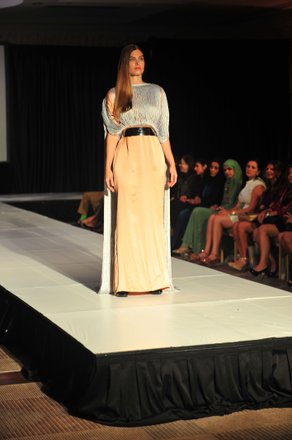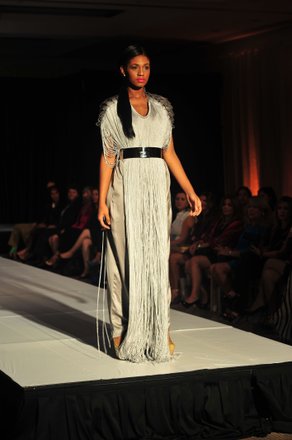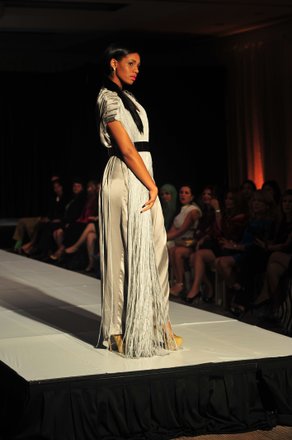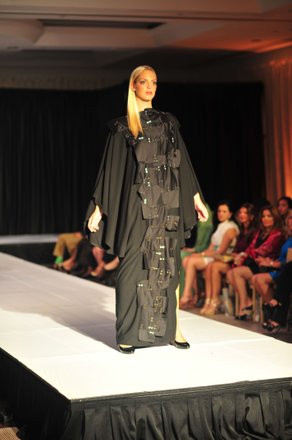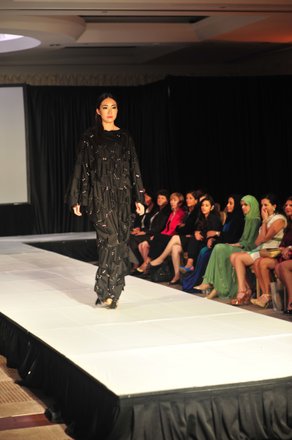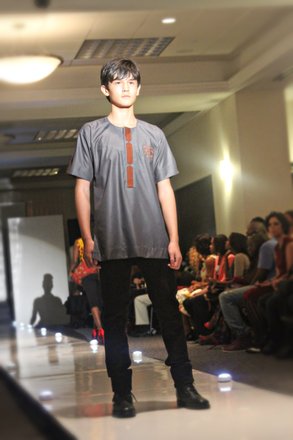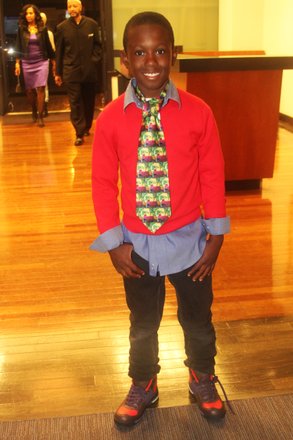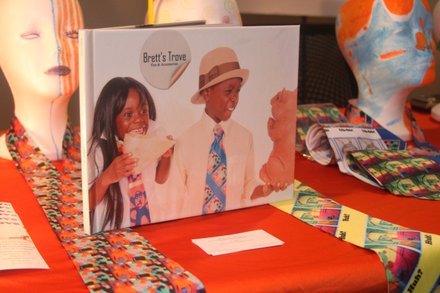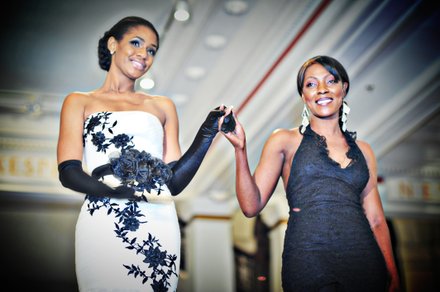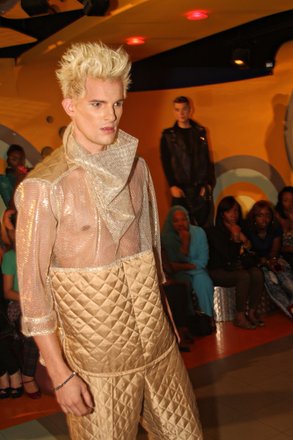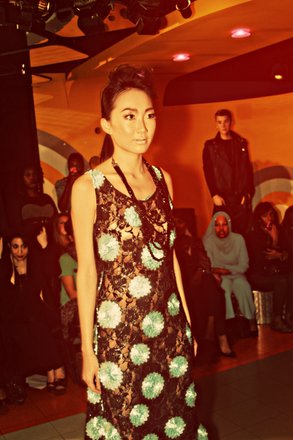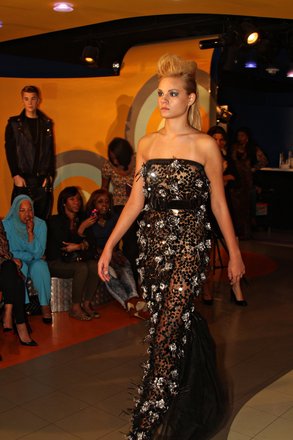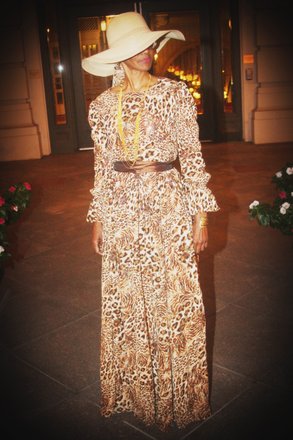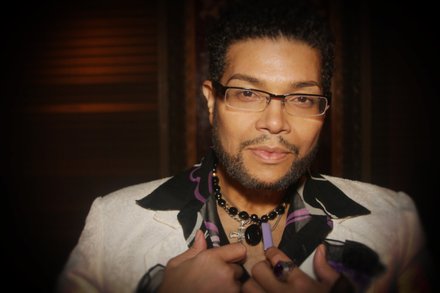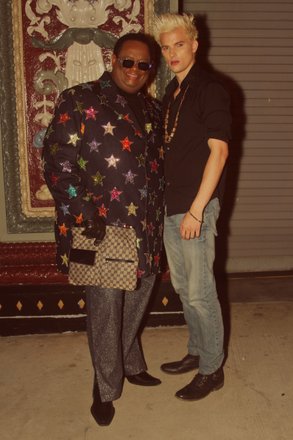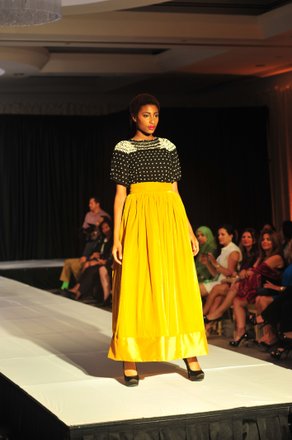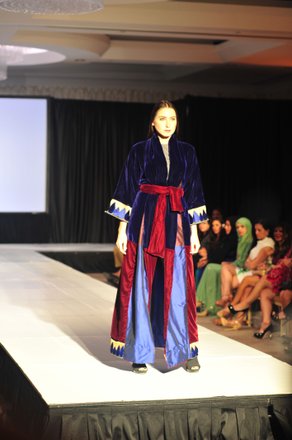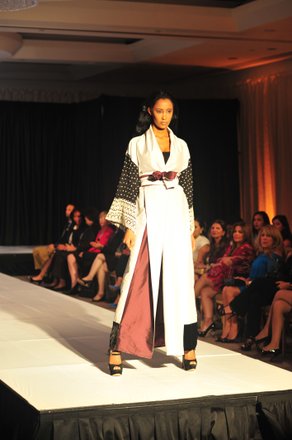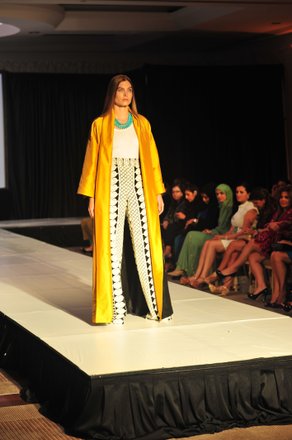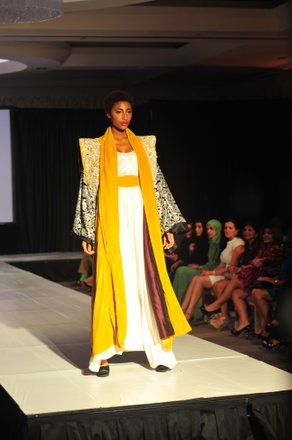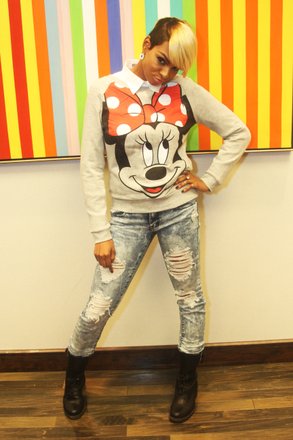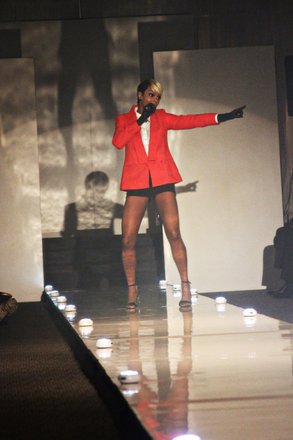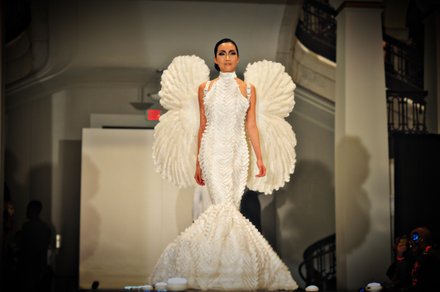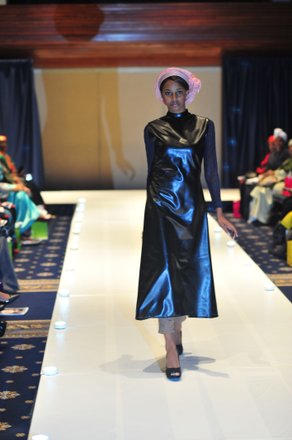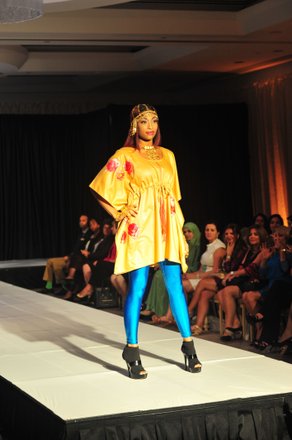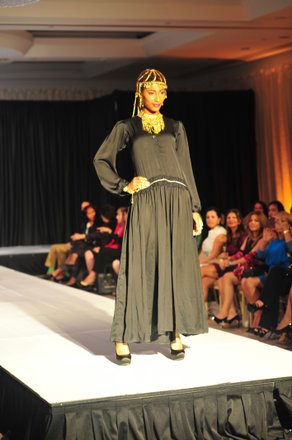 Marley was among the eager-eyed future designers who rushed to D.C. Fashion Week, to see how best their own eye for design matched up with their favorites.
Ean Williams, founder of DC Fashion Week was proud to share that in an effort to be more eco-conscious DCFW used digital communication as much as possible which resulted in DCFW having more social media followers on Twitter than New York Fashion Week. The popularity of DCFW was evident following Williams' collection preview at Madame Tussand's Wax Museum.

"I was tweeting and going berserk over Williams' 2014 Corjor International Collection," fashion blogger Diamond Rays said. "There are several dresses that would make the woman wearing them stop people in their tracks and swoon. They were absolutely flawless."
Celebrity Makeup Artists Derrick Rutledge and Lindsay Ebbin, Celebrity Hairdresser Barry Fletcher, Fashion Show Producers Harvey Star Washington and Glynn Jones were on hand, offering the audience, of aspiring models and designers, advice.
The highlight of the week included designers from the Emerging Emirates Designer Showcase who gave the audience a front row seat to a world of fashion that is rarely shared. The beauty, style and sophistication of designers Abeer Alsuwaidi and House of Fatam gave voice to Muslim women who are clearly committed to showing that modesty can speak volumes in the fashion world.
That commitment continued on Friday at the National Press Club where the Haute and Modesty Fashion show - a first for DC Fashion Week - featured notable designers Cover Me Beautiful and Sabika Seattle who produce clothes that women of all faiths would love to covet.
Emerging designers from national colleges and universities were featured as well. Crowd favorite Corjor International ended the show, with Ean Williams, stating as he often had during this year's event, "This is a place where we can share our talents and differences with love, respect and style." Clearly, Williams and D.C. Fashion Week have proven that the District is a hub for international fashion. For more pictures, videos and more information on DC Fashion Week 2013 please visit www.dcfashionweek.org.