Obama: 'The Affordable Care Act is Here to Stay'
Enrollment Hits 7 Million Target, Administration Boasts
WI Web Staff | 4/1/2014, 2:15 p.m. | Updated on 4/1/2014, 4:50 p.m.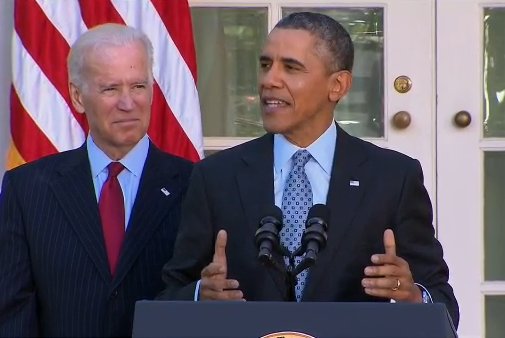 President Obama announced Tuesday that more than 7 million people have signed up for health insurance under his Affordable Care Act as the March 31 deadline passed.
"In these first six months, we've taken a big step forward," he said during an afternoon press conference in the Rose Garden of the White House. "Under this law, the share of Americans with insurance is up, and the growth of health care costs is down. … The Affordable Care Act is here to stay."
The 7 million mark is especially significant in light of the turbulent rollout of Obama's signature law in October, when well-documented glitches on the federal website portal, HealthCare.gov, significantly slowed the sign-up period.
The sign-up number was initially expected in October to be near 7 million by the March 31 deadline, but officials scaled back the projection to 6 million after the early website issues.
"The Affordable Care Act hasn't fixed our long broken health care system, but this law has made our broken system a lot better," Obama said while chiding opponents of the law. "There are still no death panels. Armageddon has not arrived."
Federal officials announced last week that anyone who has begun the enrollment process by March 31 will still be allowed to complete their application after the deadline, though it wasn't specified how much time after the deadline they would have to do so.
Under the Obamacare initiative, most Americans are mandated to have health insurance by the end of the enrollment period. Those without coverage after the March 31 deadline will be required to pay a penalty next year when they file their 2014 tax returns.
Anyone who missed the open enrollment period will have to wait until for the next sign-up period, which begins Nov. 15 and runs through Jan. 15, 2015.