Allen, Nadeau Set for Council Seats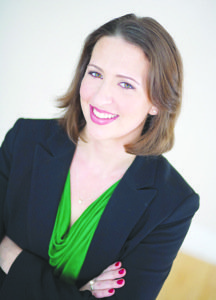 The protégé of D.C. Council member Tommy Wells will likely take his mentor's place at the John A. Wilson Building in Northwest in early January 2015 and he will be joined by a fresh face from Ward 1.
Charles Allen worked as the chief of staff for Wells and president of the Ward 6 Democrats, used those contacts to help him win the primary on Tuesday, April 1.
"We won this race by neighbor connecting with neighbor, "said Allen, 37. "This speaks to the future of the ward and the city."
Christine Spencer, who lives in Southwest, said she feels comfortable with Allen representing her.
"I like him," she said. "When I met him, we drilled him with questions and he passed the test. He was in our neighborhood knocking on doors and he will do fine on the council."
Darrel Thompson, a District native and honors graduate of Morgan State University in Baltimore and Harvard's Kennedy School of Government in Cambridge, Mass., put up a good fight but received just 42 percent of the vote to Allen's 58 percent. Thompson, 44, has worked for U.S. Senate Majority Leader Harry Reid (D-Nev.) and Barack Obama as a senatorial candidate.
Allen will face Libertarian Party candidate Pranav Badwhar in the Nov. 4 general election.
In the Ward 1 race, former advisory neighborhood commissioner Brianne Nadeau shocked the District political establishment by defeating veteran council member Jim Graham, 58 to 41 percent.
Nadeau will face independent Bryan Weaver in November.
The race for District mayor overshadowed the council races.
D.C. Council Chairman Phil Mendelson (D) overwhelmed perennial candidate Calvin Gurley. An at-large council member from 1999-2012, Mendelson received the support of his colleagues in taking the council's top spot in June 2012 upon the resignation of Kwame Brown.
Mendelson won a special election in November 2012 to serve the rest of Brown's term.
If successful in November, Mendelson, 61, who currently has no party opposition, will serve his first full term as the leader of the District's legislative body.
D.C. Council member Kenyan McDuffie (D-Ward 5), who also serves as the council chairman pro tem and D.C. Council member Anita Bonds (D-At Large) easily won renomination to their posts.
McDuffie, who many political observers believe has a bright future in District politics, had little trouble defeating veteran advisory neighborhood commissioners Kathy Henderson and Carolyn Steptoe, pulling in 80 percent of the vote. McDuffie, 38, won a May 2012 special election to replace Harry Thomas Jr.
A former prosecutor, McDuffie faces no party opposition in November and he will begin his full term in January 2015.
Bonds defeated opponents Nate Bennett-Fleming, John Settles and Pedro Rubio, with 55 percent of the vote. She won over voters with her years of service in District politics.
"I have known Anita very well for 40 years," said Susan Meehan, who lives in Northwest and voted at the Foundry United Methodist Church. "She has been a terrific council member. She listens and is a thoughtful person."
Bonds received the appointment to the D.C. Council in December 2012 by the D.C. Democratic State Committee, of which she's chairman. She won an April 2013 special election to fill the seat permanently.