VIRGINIA BRIEFS: Crawley Appointed as ACPS Superintendent
4/2/2014, 3 p.m.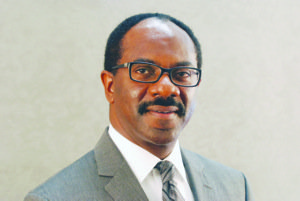 The school board has appointed Alvin Crawley to lead the 116,000-student system.
Crawley, 55, who had been in the post of interim superintendent since October, beat out 56 other candidates for the schools' top post.
"Since Dr. Crawley arrived in Alexandria, he impressed us with his calm, collaborative and positive style while working toward solutions that are best for all our children," said Karen A. Graf, school board chair. "Our board unanimously selected Dr. Crawley from a pool of top candidates and we are thrilled to have him lead ACPS."
When the veteran educator officially takes over on July 1, listed among his priorities are to ensure that all of the city's schools are fully accredited and that they go on to rank among the nation's highest performing schools.
"I am unequivocally honored to have this opportunity," said Crawley. "As superintendent, I plan to continue to be very visible, responsive and accountable to all ACPS stakeholders. We have begun serious, thoughtful efforts to enhance the educational experience for our students, and I will work tirelessly to continue to move this division forward."
Crawley, who will earn $215, 000 annually, replaces Morton Sherman who abruptly resigned last summer.
Snow Days Make-up Waived
Schools will not have to add extra days to this year's calendar to make up for time or days lost due to snow in January, February and March.
The current school year calendar, which consists of 183 school days, had already factored in three potential snow make-up days.
However, in January, the School Board approved scheduled snow make-up days: March 14 and April 11 for traditional calendar schools and Feb. 28 and March 21 for modified calendar schools.
With the two scheduled make-up days, schools will reach the state instructional hour requirement, which means students will have an uninterrupted spring break and the school year will end as scheduled on June 20.
School Board Approves Positive Changes
In addition to naming a new superintendent, the School Board has approved a Fiscal Year (FY) 2015 budget and a plan for the new Jefferson-Houston School on Cameron Street for grades prekindergarten to eight.
"This Board is committed to building a new future for Alexandria City Public Schools," said School Board Chair Karen A. Graf. "With Dr. [Alvin] Crawley as our superintendent, a fiscally responsible proposed budget and supports in place for our newest school of the future, we are moving toward higher achievement for our students and professional staff."
Thigpen Honored by State
Congratulations are extended to Angie Thigpen, a crossing guard at Charles Barrett Elementary School, who's been honored by the Virginia Department of Transportation as one of the six Most Outstanding Crossing Guards of 2013.
Thigpen, who's been at Charles Barrett since 2006, received nominations from multiple parents in the community.
"She is such a positive presence," said Seth Kennard, principal at Charles Barrett. "She often volunteers in the cafeteria each day before her afternoon shift, and is always smiling and waving at students no matter what the weather is. She makes it her mission to be sure students arrive to school safe and happy each day."