D.C. Women's Politics Group Celebrates Primary's Female Winners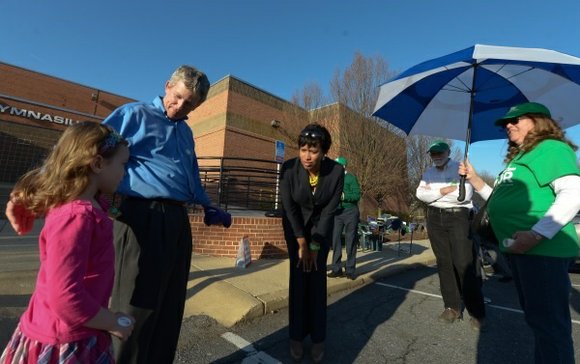 DC Women in Politics, a organization that encourages female residents to get involved in politics and run for office, congratulated Muriel Bowser on nabbing the Democratic nomination for mayor.
Anita Shelton, the organization's president, attributed Bowser's win in the Democratic primary — only the second in city history by a woman — to support from females, noting that 60 percent of the voters were women despite the low overall turnout.
"When women vote, women win," Shelton said. "Fifty-two percent of the D.C. population looks forward to Bowser fostering policies, programs and budgets that will address women's key issues."
The organization also congratulated the other female winners in Tuesday's election: Council members Anita Bonds (at large) and Mary Cheh (Ward 3) and Ward 1 hopeful Brianne Nadeau.
Shelton said that she hopes that female winners will address women's concerns once in office, including economic and wage equity, Title IX compliance, programs to encourage careers in the Science, Technology, Engineering and Technology, and sexual and domestic abuse.