CBC Blasts Paul Ryan's Budget Proposal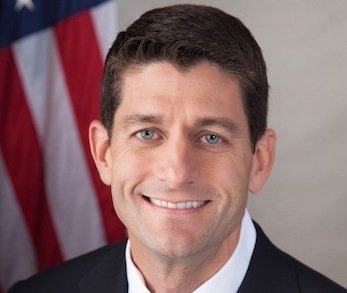 The Congressional Black Caucus lambasted Rep. Paul Ryan's 2015 federal budget proposal, saying it ignores struggling Americans.
"This year's Republican budget leaves hardworking American families out in the cold," said congresswoman and Caucus chair Marcia Fudge (D-Ohio). "It cuts taxes for the wealthiest Americans and pays for it by gutting the social safety net. The Republican budget dismantles the Medicare guarantee, blocks grants and deeply cuts Medicaid and the Supplemental Nutrition Assistance Program."
Ryan, Wisconsin Republican and chairman of the House Budget Committee, got his proposal through the committee Wednesday on a party-line vote, with a floor vote scheduled for this week. His budget calls for a $5 trillion federal spending reduction, partly by repealing President Obama's Affordable Care Act and drastically cutting funds for social welfare programs.
Fudge said that the Ryan proposal "severely harms programs that keep America competitive around the world in areas such as education, job training, domestic manufacturing, advanced research and development and infrastructure."
"This budget would also devastate our economic recovery," the congresswoman said.
Political experts say that even if Ryan's plan passes the House, it will likely go nowhere in the Senate and President Obama will not embrace it.
Fudge said that the CBC will offer an alternative to the Ryan plan.
"The CBC budget will reduce the deficit and alleviate the harm inflicted by Republican austerity measures in a responsible and fiscally sound manner," she said. "The CBC budget will emphasize our long-standing commitment to eradicating poverty in America by increasing economic opportunities through robust investments in education, infrastructure, affordable housing, domestic manufacturing, small businesses, advanced research and development and job training. In addition, the CBC budget will protect and strengthen the social safety net, which continues to keep millions of families from sinking deeper into poverty."