D.C. Students Get Free Ride with Electronic Bus Passes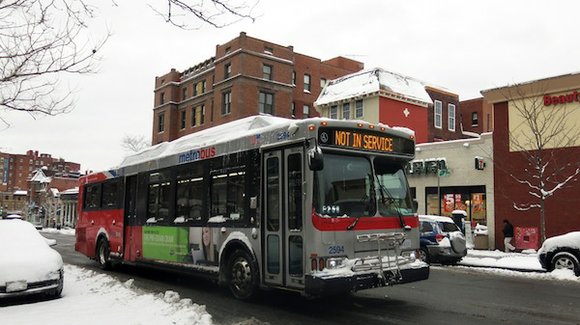 D.C. schoolchildren will now be able to ride buses for free at certain times, thanks to a new program started by the transit agency and the city's Department of Transportation.
The "Kids Ride Free on Bus" program will give students electronic passes allowing them to ride free on Metrobus and the DC Circulator, 5:30 a.m.-9 a.m. and 2 p.m.-8 p.m.
District students can tap their registered DC One Card on the fare box target on a Metrobus and/or DC Circulator until the end of the school year. DDOT and Metro will provide information to the schools and the public on the timeframe for students to "activate" the electronic bus pass on their DC One Card.
The program is set to start April 30. Students who wish to travel during non-free hours should use the normal process of putting money on their card or purchase a 10-bus pass, student tokens or a monthly pass at Metro's sales offices with their DC One Card eligibility letter.
They can also go to Metro's website to register their card through SmarTrip's link to a DC One Card.
Ward 4 Council member and Democratic mayoral candidate Muriel Bowser, who represents the District on Metro's board of directors, has long advocated students being able to use public transportation for free because of the city's lack of a comprehensive school bus system.