Catania Helps Secure Additional $77M for D.C. Schools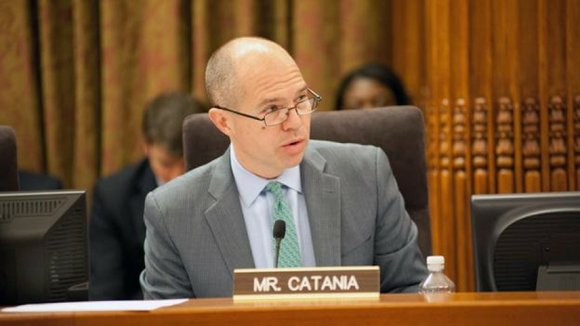 D.C.'s public schools system is about to receive more than $77 million to assist thousands of needy and at-risk students, partly due to Council Member David Catania's Fair Funding Act legislation.
Catania, an at-large independent who chairs the council's education committee, said the funds have been added to the proposed budget for fiscal 2015.
"With the release of the proposed fiscal year 2015 budget, we will deliver the resources needed to begin to address the real barriers that stand in the way of our most challenged students and academic success," said Catania, who is running for mayor in the Nov. 4 general election.
According to Catania's legislation, which was passed by the D.C. Council, "at-risk" students are those who are homeless, within the foster care system, eligible for Temporary Assistance for Needy Families or the Supplemental Nutrition Assistance Program (SNAP), or high school students above the expected age for their grade. A combined 37,000 students in both public and charter schools fall under one or more of these categories.
"After visiting 132 of our public schools and speaking with educators and parents, it is clear that we must act now to address the impacts of poverty and inequity in our city," he said. "The Fair Funding Act [is one of] the first steps in moving us down the path toward ensuring that every student in every school receives a high quality education, with no exceptions."
In addition to Catania's work reforming the city's public schools, he is also credited with helping the District to claim the lowest rate of uninsured children in the nation, as well as boasting the second-lowest uninsured rate for all individuals.