Chuck Stone, 89, Renowned Journalist and NABJ Founder, Dies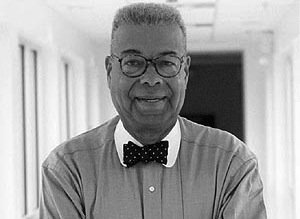 Chuck Stone, a founder of the National Association of Black Journalists and a noted writer, editor and columnist for the black press, died Sunday. He was 89.

Stone, who wrote for black newspapers such as the Washington Afro-American, the New York Age and the Chicago Defender, later became a columnist for the Philadelphia Daily News and was so trusted by the city's black community that citizens accused of crimes would often surrender to him instead of the police.
In 1972, he negotiated the end of a work stoppage by prisoners at a facility in the Wilkes-Barre, Pa. area. In 1981, then-Gov. Dick Thornburg asked Stone to mediate a crisis at a prison in Graterford, which he did successfully.

Born in St. Louis, Stone spent his teenage years in Hartford, Conn. After serving as a Tuskegee Airman in World War II, he graduated from Wesleyan University and got his master's degree in sociology from the University of Chicago, eventually teaching journalism at the University of Delaware and the University of North Carolina.
Stone, who later covered the White House for the Washington Afro during the Kennedy administration, also served as an aide to Rep. Adam Clayton Powell for three years.
In 1975, he co-founded the NABJ with other black journalists, emerging as the organization's driving force.
"Chuck chaired the first meeting and became the first president," said NABJ president Bob Butler. "He provided the rudder that steered NABJ at a time when being a member was not always easy. … There is still a lack of diversity in newsroom management, but what does exist is because of Chuck and the other founders of NABJ."