D.C. Council's Cheh Takes on Parking Ticket Reform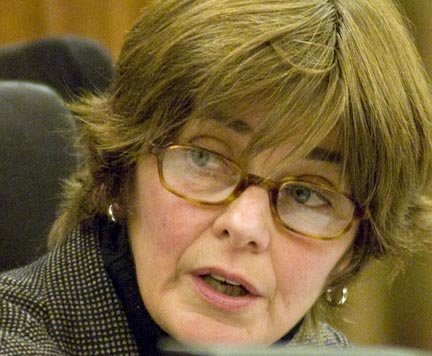 D.C. Council member Mary Cheh (D-Ward 3), who chairs the council's Committee on Transportation and the Environment, introduced legislation Tuesday that would radically change the city's parking ticket writing process and appeals system.
Cheh's bill would take away ticket-writing authority from the city's Department of Public Works (DPW), the Department of Transportation (DDOT) and D.C. Police.
Cheh proposed a new department — the District of Columbia Department of Parking Management and Enforcement — to oversee the citations, as well as take over the appeals process from the Department of Motor Vehicles.
"In the 12 years since the DDOT was spun off from the Department of Public Works, no one has asked the critical question: does the current agency structure work?" Cheh said. "Having had three years of oversight over DPW, DMV, DDOT and the District of Columbia Taxicab Commission, I think the answer to that is no. But the TRA will spur a conversation that will stretch out across the summer in a series of working groups and hearings aimed at revealing that answer and identifying solutions to the problems we identify."
The District, which has long had a reputation as being one of the worst cities for parking, generates hundreds of millions of dollars in revenue from vehicles that are parked illegally or exceed time limits at parking meters. Additionally, it can take as long as a couple of years to fight a parking ticket.
John B. Townsend II, spokesman for AAA Mid-Atlantic, voiced his support for Cheh's bill.
"This proposed measure will bring major and much-needed changes to the parking ticketing process in the District, which is nightmarish and horrendous," Townsend said. "District drivers and non-resident motorists say they have had enough of the draconian ticketing, for which the city is notorious."
Townsend said the city's traffic adjudication system often is so "onerous" that most motorists don't even bother challenging their citations.
"The process of appealing a ticket to the Traffic Adjudication Appeals Board is very costly, tedious and time-consuming to motorists," he said.