Bill Clinton Endorses Anthony Brown for Md. Governor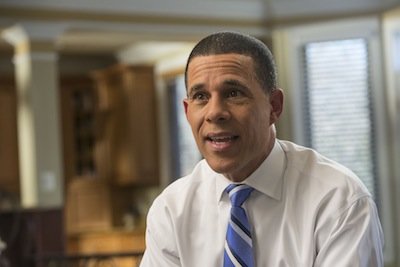 Maryland Lt. Gov. Anthony Brown picked up the support of former President Bill Clinton on Tuesday in his bid for governor.
"Anthony Brown's lengthy record of public service to our nation and the state of Maryland is a powerful testament to his character and leadership," Clinton said. "As lieutenant governor, Anthony has worked to create thousands of jobs, to make quality health care more accessible and affordable, to secure passage of some of the nation's toughest gun safety laws, to protect women and children from domestic violence, and to make record investments in Maryland's public schools."
In 2008, Brown supported Clinton's wife, Hillary, for the Democratic nomination for president. Maryland Gov. Martin O'Malley also has a good political relationship with the Clintons.
Brown is running in the June 24 Democratic primary against Attorney General Doug Gansler and Montgomery County Delegate Heather Mizeur. If Brown wins the Nov. 4 general election, he will be the first black and the only lieutenant governor to become governor of Maryland.
Clinton said that Marylanders could not have a better person working for them in Annapolis in January.
"He is uniquely qualified to lead Maryland and I am proud to support him for governor," Clinton said.