COMMENTARY: Masters Loses Luster Without Tiger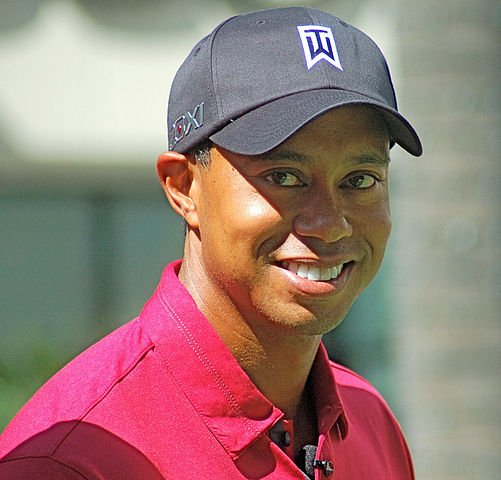 Thursday morning marks the beginning of the 78th Masters golf tournament. Rory McIlroy will be there. So will K.J. Choi and defending Masters champion Adam Scott.
But wait, there's a problem. The main man, thee guy, the player that everyone wants to see won't be there. That's right. Tiger Woods, the number one ranked player and one of the highest paid athletes in the world will not be participating in this year's Masters.
I know. The Masters sans Woods just won't be the same. The two go hand-in-hand. Like salt and pepper, Bogey and Bacall, peanut butter and jelly. Well, you get my drift.
The absence of Woods leaves a tremendous void. In fact, it's a hole that can only be filled by Tiger. At this point, pro golf has no viable substitute for Woods and there is no such person in the pipeline.
Over the past several years, Woods has become the face of pro golf because of his unparalleled, meteoric rise in the sport. He turned pro in 1996 and was voted PGA Tour Rookie of the Year. In April 1997, he won the Masters by 12 shots, and in June 1997, he claimed the number one spot in the world rankings. He has won the PGA Player of the Year Award eleven times, which is a PGA Tour record.
Woods has won 79 PGA Tour events, placing him second on the all-time list. And, if all that isn't enough, he's won 14 major golf championships, just four shy of Jack Nicklaus' all-time record of 18. It's safe to say that there is no Woods replacement on the horizon.
When you look at Woods' career and the impact he's had on the sport of golf, there's a very wide gulf between him and the rest of the field. Quite frankly, there's Tiger and then there's everyone else. Woods has created tremendous fan interest and when he plays in a televised tour event, the ratings go through the roof. On the other hand, when he's absent, the ratings plummet.
I like watching the PGA Tour on television as much as the next person. But, I'll be the first to admit that when Tiger's not participating, my interest level goes way down. It seems as though every time Woods plays, you're about to witness something great. It could be one of his 3-mile drives off the tee or sinking a 30-foot putt out of a 6-foot bunker. Not only do fans expect to see greatness when they watch Tiger play, but his competitors do also. Between 1997 and 2009, players saw Tiger hit so many phenomenal shots and win so many tourneys that they became intimated by the very thought of Tiger Woods. No player in PGA history had been so dominant for so long.
We've been spoiled by the excellence of Woods. Sure, it's still the PGA Tour, but when Woods doesn't play, the air simply comes out of the balloon.
Woods is the reason I watch. No Woods, no reason to watch.
For those of you who want to watch a Tiger-less Masters, go right ahead and enjoy that bland version of golf. I'll spend my Saturday on the golf course, instead of on the couch. Rather than spend my entire Sunday afternoon in front of the television, I'll take in a movie early and be home in time to see the last nine holes.