DCPS Releases Updated School Calendar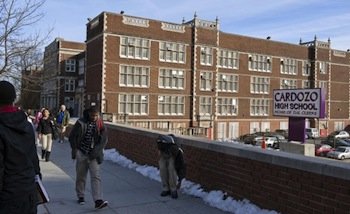 Students and teachers in D.C.'s public schools may not have to make up two snow days, but they'll still get a late start on summer, with June 20 being the last full day of classes.
The 2013-14 calendar was updated after officials received permission to waive two of its six snow days.
"Many teachers, principals and parents provided feedback as we worked to develop our final calendar," school officials said in a statement.
Because of the high number of weather-related cancellations this winter, school officials filed an appeal with the Office of the State Superintendent of Education to waive the 180-day minimum. The waiver was granted, meaning students will not have to make up the March 3 and March 24 snow cancellations.
Students will not report to school on May 2, which is a professional development day for teachers.