D.C. Kicks Off Emancipation Day Celebration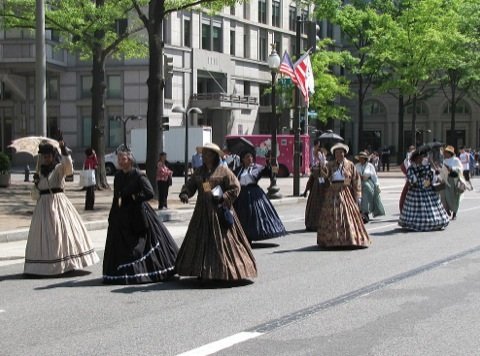 D.C. is set to kick off its annual Emancipation Day celebration on Friday, beginning with a "Song and Praises" event at Tenth Street Baptist Church in Northwest at 7 p.m.
The six-day event, expected to be a major draw for tourists, wraps on April 16 – the District's date of emancipation — with a wreath-laying ceremony at the African American Civil War Memorial, followed by a parade and concert. An fireworks display also will be held at Freedom Plaza in downtown Washington.
Other events during the celebration include a panel discussion Sunday at 6 p.m. at the Lincoln Theatre in Northwest, where Mayor Vincent C. Gray is scheduled to speak.
The town hall-style discussion, which will be moderated by TV host and producer Robyn Murphy, focuses on a series of issues such as education, employment and health care, which are disproportionately affecting the African-American community. Panel members will include actress and recording artist Toni Blackman, MC Hammer, Public Enemy's Chuck D and social and political correspondent Michael Skolnik.
The District has allocated about $100,000 more than last year's $250,000 budget for the event.
DC Emancipation Day, which was made a legal public holiday in the city in 2005, is in recognition of April 16, 1862, when freedom was granted to more than 3,000 enslaved people in the District. The newly freed women and men were offered money to emigrate after President Abraham Lincoln signed the Compensated Emancipation Act.
The act, which was passed nine months before Lincoln's Emancipation Proclamation, made the District the first to free people from slavery in the United States.