Emancipation Day, Statehood Share Spotlight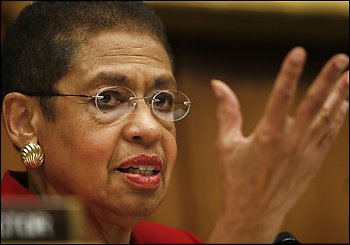 All this week, as D.C. residents celebrate the 151st anniversary of Emancipation Day, statehood advocates have been using the holiday to advance their quest for autonomy. But there are divisions and differences of opinion and approach which make the task that much more difficult.
Panelists who took part in a spirited discussion this past weekend at the Carnegie Library in Northwest shared similar views but parted company with regards to strategy, planning and coordination and related issues.
Journalist and activist Mark Plotkin was the most caustic in his criticism of elected officials and he castigated them for not doing enough for the cause.
He chided President Barack Obama, Mayor Vincent C. Gray (D) and D.C. Delegate Eleanor Holmes Norton for not doing nearly enough to support statehood.
"Obama is missing in action. He doesn't give a damn about this place," Plotkin said. "The most he's done is put the 'Taxation Without Representation' license plate on his car and he told Gray initially that he couldn't do that because the Secret Service wouldn't let him.
"This person does everything he can to avoid talking about the city he lives in," he said.
Plotkin and D.C. Shadow Sen. Michael D. Brown said Delaware Sen. Tom Carper has a statehood bill he co-sponsored with fellow Democrats Jon Tester of Montana, Tammy Baldwin of Wisconsin and Mark Warner of Virginia.
Plotkin pilloried Norton.
"Why isn't the bill moving and you have a congresswoman who refuses to ask (for a hearing)? You should ask if she made a request. Don't give me speeches on the floor. We've got to move the bill. Do your job. That's her job."
Norton, when queried, said Plotkin is misinformed.
"Why would I not ask for it? I'm not known to be reticent," she said during an April 14 interview. "I'm working very closely with Tom Carper, who chairs the committee and he's been very cooperative. Our staffs have been talking back-and-forth but they have not set a date. He became a sponsor of the bill and helped me gather Senate sponsors. We have almost the entire Senate leadership."
"I've asked for a hearing. He (Carper) said (it) will happen. He has lots of other business. I don't know what his schedule is. The one thing no one can say is I never asked."
Norton said she meets regularly with statehood advocates and they agreed at a recent meeting to use Emancipation Day, April 16, as a vehicle to put a spotlight on the statehood effort. The holiday marks President Abraham Lincoln's signing of a proclamation that freed 3,100 enslaved Africans in the District.
She said she will continue to push for D.C.'s autonomy and self-sufficiency.
"I don't think that I'm under the illusion that it will automatically pass. This is something you do step-by-step," Norton said.
Muriel Martin of the Free DC Commission expressed frustration, saying advocates had to work harder to educate residents and marshal the groundswell of support needed to produce statehood.
"We cannot continue to say the same things every year," said the former public school teacher. "This personally will be my last. I want to find another way. Why don't we begin campaigning (more vigorously)? Move forward to where? If you can't lobby, why do it? We should attack this problem as if it is a war. It's not a debate. She's (Congresswoman Eleanor Holmes Norton) doing the best she can but she has no force behind her."