Filmfest DC Celebrates 28 Years of International Films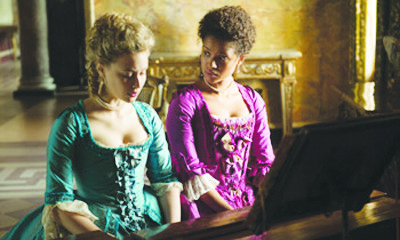 Say it ain't so!
Filmfest DC is celebrating 28 years of bringing two weeks and more than 80 international and independent films to Washington's culture-hungry masses. But this year may also be the last for the smorgasbord of documentaries, feature films, short films and comedies that has become as much a harbinger of spring as the cherry blossoms.
Filmfest DC grew out of the Black Film Institute (BFI) at the University of the District of Columbia. Founder and Director Tony Gittens, a graduate of Howard University, started the BFI in the 1970s and remained at the helm through its transformation into Filmfest DC. Back then, the festival was shorter and smaller, but still presented the latest international feature films and documentaries. It was as if one could take a trip around the world within the days of the film festival.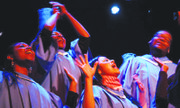 So why give up on a good thing that has a dedicated following? For one, Filmfest DC has opted to keep ticket prices affordable, insuring that all that have an interest can catch a movie. But, there are other factors affecting the continuation of Filmfest DC.
"For 28 years, Filmfest DC has contributed to Washington's cultural vitality and helped put the city on the national and international map as one of this country's most sophisticated centers of interest in outstanding movies from around the globe," Gittens said. "Unfortunately, economic pressures in putting on this two-week event may soon be too much for us to continue. As a result, this year's Filmfest DC may well be the last one."
In the meantime, there's plenty to be taken in between Thursday, April 17th and Sunday, April 27th. The festival has four themes this year, including a return of "The Lighter Side (Politics Isn't The Only Funny Thing in Washington,)" which will feature 14 comedies from Ireland, Egypt, Canada, Mexico, Germany, Israel and France, among other countries.
"Trust No One: Espionage, Crime and Thrillers" is the theme for nine mysteries and other tales from the dark side. Festival organizers tout these films as veering away from the usual Hollywood special-effects and sequel-ized formulaic films, in favor of films with more intense and complex plots, captivating locations and intriguing characters.
"Feast Your Eyes," of course, deals with the wonderful menu of films on food, a theme that everyone can relate to. While France leads the way in actual foodie-ism, two films will highlight the French obsession with cuisine – "Le Chef," a collaborative film between France and Spain, and "Paulette." Four additional European films round out the feast.
"Justice Matters: Do the Right Thing," explores the genre of film to address matters of social justice, and includes the films "Al Helm: Martin Luther King in Palestine," a documentary film that follows a Christian gospel choir and American academic/playwright Dr. Clayton Carson as they traveled through the Holy Land. "Lakshmi," from India, is a fictional story based on true accounts of abducted children in India, who likely fall victim to a thriving sex trafficking industry.