Filmfest DC Celebrates 28 Years of International Films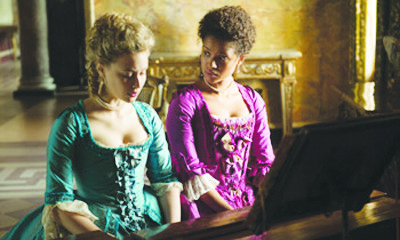 For those who missed the Washington premiere of "Half of a Yellow Sun," based on the best-selling novel by Chimamanda Ngozi Adichie that sold out for the New African Films Festival in March, there are two opportunities to see it again during Filmfest DC. "Something Necessary," from Kenya screened at New African Films, will also be shown.
One of the highlights of this 28th year is the screening of the British film "Belle," based on the true story of Dido Elizabeth Belle, a woman who was born of an enslaved Caribbean mother and a British aristocrat. The film, directed by Amma Asante, has been called the British version of "12 Years a Slave." Raised as a part of her wealthy admiral father's family, Belle breaks barriers by openly falling in love with a white man, whom in real life, she married.
"The primary criteria for films selected for Filmfest DC is artistic quality," Gittens added. "Programmers also seek out films deserving of greater recognition and try to annually present a well-rounded, diverse representation of recent developments in cinema from around the world."
So, can Filmfest DC be saved? Gittens hasn't thrown in the towel on the annual event yet.
Although it has the patronage and ticket sales, to salvage Filmfest would take something more.
"That would truly be a shame," Gittens lamented, "because our film festival annually brings together literally thousands of dedicated movie goers, volunteers, sponsors and patrons who have enjoyed what they have seen."
"Our organization will continue and our smaller Arabian Sights Film Festival will take place in the fall," Gittens said. "Of course, if a wealthy individual, company or the District government decides that Filmfest DC makes an important contribution to Washington's cultural scene, the festival will be able to continue in the future."
Filmfest DC runs from April 17-27. The schedule of films and tickets can be purchased through www.filmfestdc.org, or by calling 1-888-996-4774. A variety of packages for multiple tickets are available. Films are screened at a variety of venues throughout the D.C. metropolitan area.