JEFFERSON: D.C. Must Ensure HIV Treatment
Joe Jefferson, Director of Advocacy and Alliance Development for HealthHIV | 4/16/2014, 3 p.m.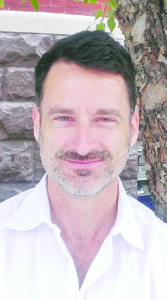 The ongoing health care debate has been dominated by implementation of the Affordable Care Act and the issues plaguing the unsuccessful initial launch of the health insurance enrollment website. Largely absent from the debate, particularly on the local level, has been any meaningful discussion of those existing obstacles that stand in the way of sustained patient access to quality and affordable health care.
One such obstacle that has the potential to jeopardize the health of D.C. residents is the burdensome health insurer "prior authorization" process. Although it may sound obscure, health insurer use of prior authorizations has become ubiquitous and threatens patient access to proven treatments for a wide range of conditions.
If you're taking a prescription medication, you've likely been subject to this "utilization management" technique. Prior authorization is an insurance carrier policy requiring doctors to obtain the insurance carrier's approval before it will cover the cost of a particular prescription or procedure. In other words, insurance carriers substitute their own judgment for the judgment of doctors, and often will not pay for the medication that your doctor thinks is best for you.
Recent surveys by the Medical Society of the District of Columbia and MedChi, the Maryland State Medical Society, indicate that nearly 95 percent of physicians have been subject to insurance company delays or denied treatments for their patients. An alarming 90 percent said they've been forced to change the way they treated a patient due to restrictions imposed by an insurance company. 
The D.C. Council now has an opportunity to make commonsense reforms to the prior authorization process. By passing the Uniform Electronic Prior Authorization Act (B20-176), the D.C. Council can significantly streamline and modernize the prior authorization process in the District. First, the legislation would allow doctors to use electronics and other technology to more quickly gain the authorization needed from the insurer. Second, the bill would establish a fast-track appeals process to prevent patients from waiting days and weeks to hear if their insurance company will pay for the medication their doctor has already prescribed. And finally, these reforms would greatly reduce the time doctors spend contacting and interacting with the insurance company in order to gain approval for their treatment plan.
Reform to the prior authorization process is of particular concern for people living with HIV, many of whom are aging and living with multiple chronic conditions. People living with HIV are living long and productive lives thanks in part to biomedical breakthroughs that help keep our virus – and our health – in check. But because each person responds to treatment differently, no one regimen works for everyone. It is therefore essential that people living with HIV have immediate and uninterrupted access to the regimen that has been tailored by their doctor to meet their particular biological circumstance and to keep the virus at undetectable levels.
No one in D.C. is more affected by this practice than the African-American community. According to the District of Columbia Department of Health HIV/AIDS Administration, 90.7 percent of all heterosexual HIV transmissions are occurring among African Americans – 58.8 percent of whom are women. And African Americans still account for the majority of living HIV cases in the District. At the end of 2010, 4.3 percent of black residents were living with HIV. Moreover, although African Americans accounted for just under half (46.0 percent) of District residents over the age of 12, three quarters (75.4 percent) of District residents living with HIV were black.
For its part, the District of Columbia has made significant progress in addressing the HIV/AIDS epidemic through legislative efforts, including requiring insurance companies to pay for HIV tests. The D.C. Council now has an opportunity to build on these successes by passing the Uniform Electronic Prior Authorization Act to ensure that people living with HIV and other medical conditions have access to the medications they need to maintain good health.
Joe Jefferson is the Director of Advocacy and Alliance Development at HealthHIV (www.healthhiv.org), an organization dedicated to advancing prevention, care and support for people living with, or at risk for, HIV/AIDS.