LETTERS TO THE EDITOR: Learning Never Ends!
4/16/2014, 3 p.m.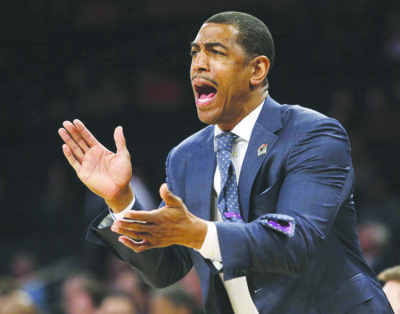 It was a surprise to me to learn that the University of Connecticut men's basketball coach, Kevin Ollie, was the fourth African-American head coach to win the NCAA Tournament ["Ollie Makes History as 4th African American Coach to Win NCAA Tournament," The Washington Informer, April 10, 2014].
I thought that Georgetown University coach John Thompson Jr. in 1984 was the only other African-American head coach to win the tournament. To learn that Tubby Smith won it as coach of the University of Kentucky in 1998, and Nolan Smith at the University of Arkansas in 1994 (both SEC schools) was just awesome. I just love reading The Informer because I'm always learning something I didn't know.
Sissy Langston
Brentwood, Md.
Investing in Our Children
While reading your paper I came across the article, "African Americans Say 'Parent Involvement Key to School Success'" [April 10, 2014 by George White] it made me want to get out of my chair and cheer.
The survey conducted by the W.K. Kellogg Foundation indicates that many African-American parents know the solution to the devastating problem facing many urban school districts. The issue now is, do they have the will to change it?
Many children learn by example, and if the parent shows that an education is important the child will see that it is important. I understand it's not fair to compare schools in more wealthy districts where parents have the time and resources to better support their schools to those in poorer urban districts. Money has always been an issue and will always be, but that's no excuse for allowing students to fail!
Time is the key, and all parents can share some of their time getting involved in their child's school and education. When a child knows their parent is involved in the PTA, school committees or just volunteering, it changes their attitude toward their school. Not only does it change the child, it changes the parent. The parent starts to feel connected to the school, teachers and administrators.
Resources that are available are more easily found to handle and resolve any issues that might occur when you are working together as a team. In the African-American community we are always saying it takes a village to raise a child. Well, I believe our village is our schools, and parents must take an active role in that village.
Bobby W. Young
Washington, D.C.