Obama Champions 8M Enrollees in ACA
WI Web Staff | 4/17/2014, 5 p.m.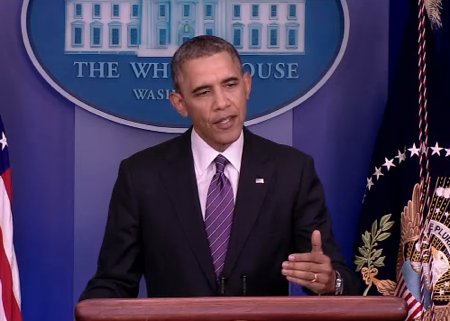 President Obama made an appearance Thursday during the daily White House press briefing to trumpet the 8 million people who have signed up for health insurance under the Affordable Care Act — a number that far exceeded expectations and which Obama said should put questions of the controversial law to rest.
The president particularly touted the fact that 35 percent of enrollees are younger than 35, combating one of the law's biggest criticisms that older participants would drive up premiums.
"Those savings add up to more money that families can spend at businesses, [and] more money that businesses can spend hiring new workers," Obama told reporters in the White House briefing room.
He also took the opportunity to chastise Republicans working to repeal the law, saying it is "well past time to move on, as a country."
"This debate is and should be over," he said. "[The law] is working. The American people don't want us re-fighting the battles of the past five years."