D.C. Council Sues Mayor Gray over Budget Autonomy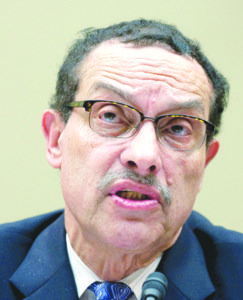 The District of Columbia Council — spearheaded by Chairman Phil Mendelson (D) — took the unprecedented step Thursday of taking Mayor Vincent Gray (D) and his administration to court over the lack of interest in enforcing the city's budget autonomy law.
Mendelson said that the lawsuit is necessary and right.
"The Council has a strong legal case," he said Thursday. "We're willing to test our arguments in court. We think we'll win, and when we do, the District wins."
On April 23, 2013, District voters overwhelmingly approved a budget autonomy referendum that would allow city officials to make up and spend its locally generated revenue without the approval of Congress. The U.S. Congress has not rescinded the referendum and it is considered legal through the home-rule charter even though the General Accounting Office and Irv Nathan, the District's attorney general, have issued opinions questioning its legality.
Nathan recently told District chief financial officer Jeffrey DeWitt that the referendum was invalid and should be ignored. Gray and D.C. Delegate Eleanor Holmes Norton (D) support the results of the referendum but are wary of its legality.
The D.C. Council has hired Karen L. Dunn, a partner with the law firm of Bioes Schiller & Flexner LLP and Brian D. Netter, a partner with the firm of Mayer Brown LLP, on a pro bono basis to represent it.
"In the course of preparing the suit we file today, we spoke to numerous legal scholars and experts who agreed that the Budget Autonomy is valid," Dunn said. "By contrast, [the mayor's] position fails to take into account several key arguments based in the Constitution's Appropriations Clause and federal budget laws."