Norton to Defend D.C.'s Decriminalization of Pot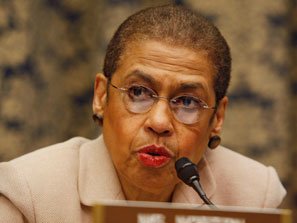 D.C. Delegate Eleanor Holmes Norton said she will defend the city's right to implement a law allowing the decriminalization of marijuana — a battle she didn't foresee but is ready to fight on behalf of "disproportionately" arrested black men.
Norton (D) said she will testify next month on the issue during a hearing by the House Committee on Oversight and Government Reform's subcommittee on Government Operations. She questions why the District's law is being scrutinized, when states such as Maryland and Massachusetts already have laws decriminalizing marijuana.
"It is inappropriate to hold a hearing on the local marijuana laws of only one jurisdiction, the District of Columbia, when 18 states have decriminalized marijuana, 21 states have legalized medical marijuana and two states have legalized marijuana," she said. "There is nothing that distinguishes the District from these states except for Congress's illegitimate power to overturn the democratically enacted local laws of the District.
"What is clear is that the enforcement of marijuana laws here and throughout the country has a disproportionately unfair effect on African American men and boys, leaving them with criminal records that often cripple them for the rest of their lives," Norton said.
Legislation authored by Council member Tommy Wells (D-Ward 6) and signed by Mayor Vincent Gray (D) allows possession of small amounts of marijuana to be punished not by incarceration but by a monetary fine. The thrust of the policy is to stop the incarceration of blacks — particularly males — who make up more than 90 percent of the city's arrests for pot possession, Wells said.