Wal-Mart Awards $120K in Grants to D.C. Organizations
4/22/2014, 11 a.m.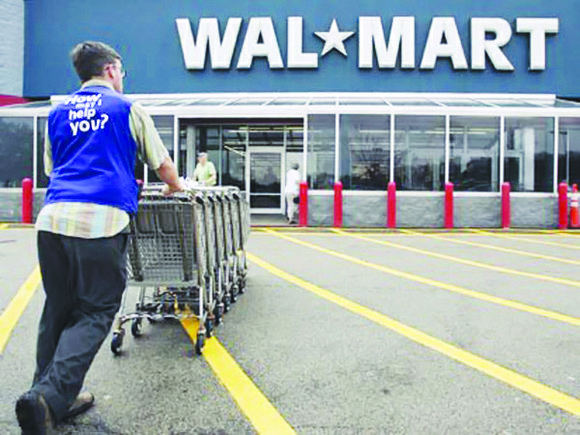 The Wal-Mart Foundation's Washington, D.C. State Giving Program announced Tuesday $120,000 in grants to three D.C. based nonprofits: DC Central Kitchen, Goodwill of Greater Washington, and the YWCA of the National Capital Area.
The grants will assist these organizations in providing opportunities through job training and placement, career advice and greater access to the resources that help people become self-sufficient.
"Funding from our supporters such as the Wal-Mart Foundation has allowed DCCK to continue an upward trend of positively impacting our local community," said Mike Curtin, CEO, D.C. Central Kitchen. "At a time when so many members of our community are struggling economically, it is crucial to have programs like our Culinary Job Training program that give unemployed, underemployed, previously incarcerated persons, and homeless adults the skills they need for successful careers in the foodservice industry."
The grants announced Tuesday support the following:
· DC Central Kitchen – The Culinary Job Training (CJT) program, a 12-week, nationally recognized initiative aimed at individuals who are enrolled in substance abuse recovery programs, ex-offenders, veterans or those difficult to employ.
· Goodwill of Greater Washington – provides vocational services and employment training to individuals with disabilities, disadvantages and other barriers to self-sufficiency. Services include occupational and life skills training.
· YWCA of the National Capital Area – provides 60 low-income women with adult basic education and GED preparation; workforce readiness trainings and a nationally recognized Customer Service Certification; comprehensive life skills and wrap-around services; and transition to employment.
"Goodwill strives not only to provide our local community with the skills needed to secure sustainable employment, but also with the opportunity to earn credentials, enhance their careers in the emerging competitive labor market, and support themselves and their families in the long-term," said Catherine Meloy, President and CEO of Goodwill of Greater Washington. "By assisting these individuals in need, Goodwill further fulfills its mission of serving diverse populations struggling to become self-sufficient."
"The Wal-Mart Foundation understands that organizations like DC Central Kitchen, Goodwill of Greater Washington, and YWCA of the National Capital Area are essential to building stronger communities. They share our values and are committed to helping those in need in the communities we serve," said Nina Albert, Director of Community Affairs at Wal-Mart. "Through these grants, we are hopeful that D.C. residents will feel a positive effect, and through that effect our impact will be expanded."
"Now more than ever, we are looking for ways to provide opportunities for those who are out of work and facing tough times," said Tamara Smith, Chief Executive Officer of the YWCA of the National Capital Area. "With the newly awarded Wal-Mart Foundation grant our goal is to spark innovative and collaborative strategies that move families out of poverty and onto pathways to prosperity."
To be considered for support, perspective grantee organizations must submit applications through the Wal-Mart Foundation State Giving Program's online grant application. Applicants must have a current 501(c)(3) tax-exempt status in order to meet the program's minimum eligibility criteria. Additional information about the program's funding guidelines and application process are available online at www.Wal-Martfoundation.org/stategiving.
The Wal-Mart Foundation's State Giving Program supports organizations that create opportunities so people can live better, awarding grants that have a long-lasting, positive impact on communities across the U.S. Learn more about the Wal-Mart commitment to career opportunities.