Group Walks to Fight Eating Disorders
Anorexia, Bulimia, Plague Young Women, including Blacks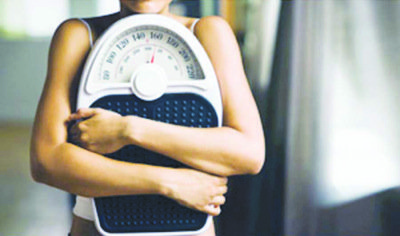 "You just don't see yourself the same way," she said. "I found escape in pushing my body to the limits. I starved, purged and over-exercised to ensure my survival, but really, I was killing myself. I was depressed and I needed help."
After struggling for five years and finally becoming fed up with her illness, Montgomery sought help, she said.
Health officials said support from loved ones is essential.
Also, they said few should be surprised when African-Americans struggle with the illness, regardless of their social or economic standing.
"I just wanted to be so thin, that was my main thing and so I started not taking care of myself," pop singer Brandy Norwood said in a recent interview.
"Not eating properly, not eating at all. Diet, pills, regurgitating, and all of these things that girls do, I did. People don't understand that being the hottest star or making the most money does not mean anything," said Norwood, 35. "I was making so much money and I was the unhappiest teenager, probably in the world."
The fight against eating disorders was thrust into the public spotlight more than 30 years ago when superstar singer Karen Carpenter, who suffered from anorexia, died of heart failure caused by complications related to her illness. She was 32.
NEDA officials said finding the right treatment for an eating disorder can also be a daunting process as patients must determine what kind of therapy would be most effective, how to find an experienced provider and how they will be able to afford treatment.
For those who suffer from eating disorders, the NEDA walk should prove encouraging, if not beneficial, Montgomery said.
"I hope with every fiber of my being that I can relay a message of strength, forgiveness and hope that will make an impact for people suffering from eating disorders or abuse," she said. "I refused to be defined by what happened to me or by the eating disorder that claimed my mind and body for so long. Instead, I hope to change the world, maybe even just one person's world and let that define me, not my own scars."
For more information about the NEDA walk, or to register or donate, visit www.nedawalk.org/washingtondc, or call 212-575-6200.